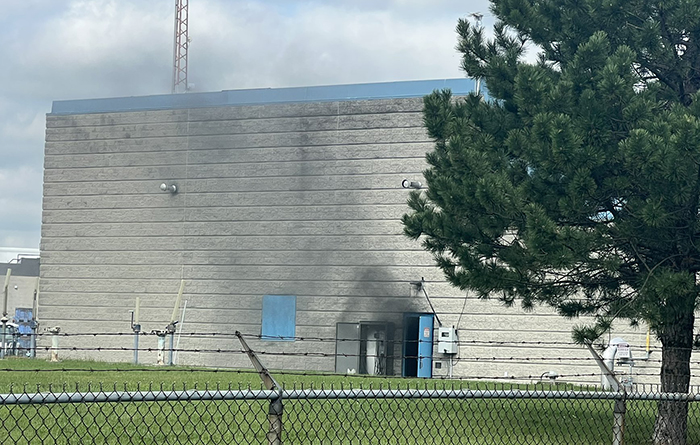 Residents in the Wheatley and Tilbury areas are still under a boil water advisory this morning following a fire at the Wheatley Water Treatment plant Wednesday afternoon.
The Public Utilities Commission in partnership with the Chatham-Kent Fire Marshal have completed an initial assessment of the scene following the fire at the Wheatley Water Treatment Plant, and they found that the site suffered significant damage and as a result the Wheatley Water Treatment Plant is not operational at this time.
The PUC has implemented an emergency plan. Water interconnect systems and are currently feeding water into Wheatley from different regions.
The PUC is asking that residents of Wheatley, Tilbury and customers served by the South Water Treatment Plant (which includes the communities of Blenheim, Merlin, Coatsworth, Shrewsbury, Rondeau and Erieau) conserve water until further notice.
Because of the low pressure, officials issued the boil water advisory to all consumers of the Chatham-Kent Municipal Water Distribution Systems for Wheatley and Tilbury.
Chatham-Kent's Acting Medical Officer of Health, Dr. Shanker Nesathurai, is advising residents to bring the water to a rolling boil for at least one minute prior to using it for domestic purposes e.g. drinking, making infant formula and juice, brushing teeth, washing raw foods and making ice. Alternatively, safe bottled water sources can be used for consumption.
This advisory measure is in place until CK Public Health receives additional information regarding the water operator.
As for the fire, it was contained to the generator room at the plant and was quickly extinguished, but not before the damage was done.