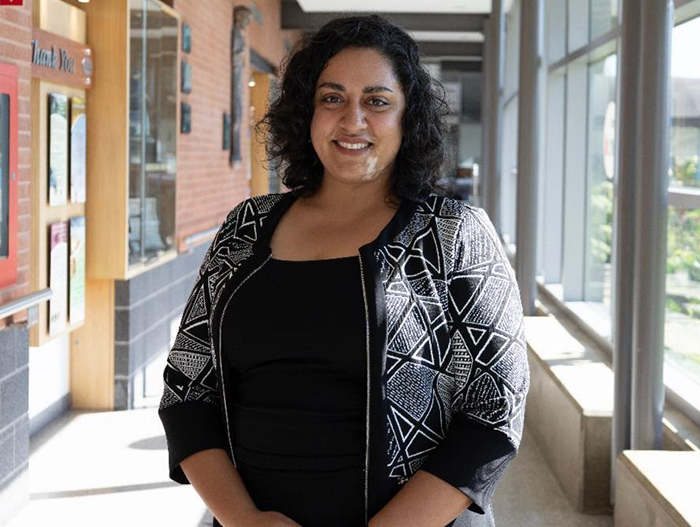 Chatham-Kent Health Alliance (CKHA) has added a new physician to the organization. Dr. Alisha Fernandes joins the department of general surgery.
"We are delighted to welcome Dr. Fernandes to our clinical team," said Dr. Pervez Faruqi, chief of staff in a media release. "Her contributions to our surgical services will be a great addition to CKHA and help us further our commitment to delivering patient and family centered care to the community of Chatham-Kent."
After completing medical school and residency training at McMaster University in Hamilton in 2019, Fernandes practiced as a general surgeon in rural locations and academic centres. She worked as an independent trauma and acute care surgeon in Hamilton and Halifax, and provided services in elective surgery, endoscopy, and minor procedures in Midland and Goderich.
Fernandes recently completed her Clinical Fellowship in Advanced GI Endoscopy and Minimally Invasive Surgery at Dalhousie University in Halifax. This training has yielded a unique skill set with which to serve the Chatham-Kent community including endoscopic retrograde cholangiopancreatography (ERCP), advanced endoscopic management of complex GI pathologies, enteral access, and minimally invasive surgical management of gastrointestinal diseases.
"Born and raised in Ontario, I am very much looking forward to returning to the province and setting down roots in Chatham-Kent. I look forward to becoming a part of this vast and welcoming community," said Fernandes.
Patients in need of a referral for endoscopy or general surgery services are advised to consult with their primary care provider. All new referral forms must be faxed to 519-480-0383.