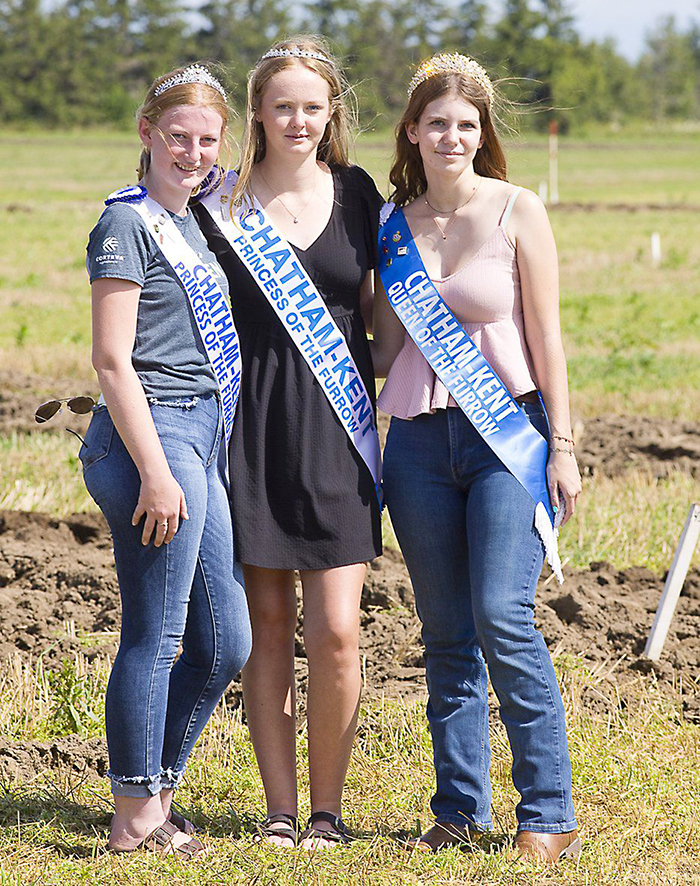 By Michael Bennett
Local Journalism Initiative Reporter
The Ridgetown Independent News
The number of participants may have been down, but it didn't dampen the enthusiasm of the competitors and spectators at the 86th annual Chatham-Kent Plowman's Association Plowing Match.
An estimated crowd of 250 cheered on the participants as they attempted to lay down the perfect furrow at the Stacie and Jim DeBrouwer family farm on Ed's Line on Aug. 12.
It was the second summer in a row the DeBrouwers have hosted the plowing match.
The 20 competitors vied for the top spot in 12 tractor and horse classes and other special divisions, although many classes had single participants.
Stephanie Richardson, CKPA secretary and plowing match organizer, said the event usually draws 35-40 competitors from across southwestern Ontario – as far east as Toronto and north to Owen Sound.
"Perth County moved their plowing match to the same day," Richardson said.
Perth's plowing match in 2022 event was held on Aug. 27 in Listowel before changing their date this summer.
"I don't know if that's why we lost some regulars; we usually draw a lot of guys from the Strathroy area, and they're right in the middle of the two," Richardson said. "We expected more plowmen, but we're glad we had the ones we did."
The plowmen – and the Queen and Princess of the Furrow – put on a good show for the appreciative audience.
Rebekah Ball, Dresden's reigning Queen of the Furrow, showed off her plowing skills as the lone competitor in the Class 1 women's open division.
Marissa McGee was named Princess of the Furrow, succeeding Meg Avery, who reigned for 2022-23. Ball, who has a two-year reign as Queen of the Furrow, and McGee will represent the CKPA at plowing matches around the region – including the 2023 International Plowing Match and Rural Expo in Dufferin County Sept. 19-23 – and events around Chatham-Kent over the next year to promote the association and agriculture.