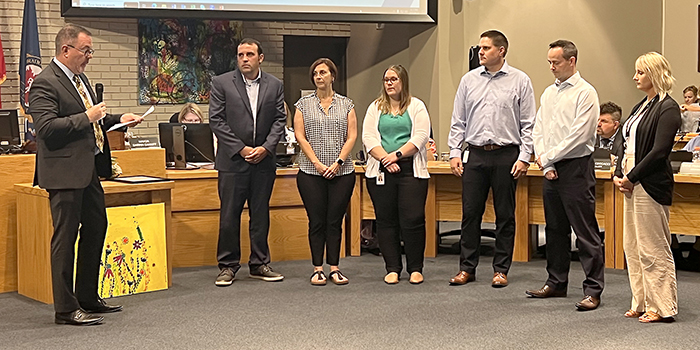 The folks who crunch the numbers for the Municipality of Chatham-Kent's budget were recently awarded the Distinguished Budget Presentation Award by the Government Finance Officers Association.
The award recognizes the C-K's Budget & Performance Services division for its commitment to upholding the highest standards of governmental budgeting.
The award's guidelines evaluate the effectiveness of an entity's budget in serving various essential functions, with Chatham-Kent achieving a proficient rating across four key categories including 14 mandatory criteria.
Mayor Darrin Canniff presented a plaque to the team at a recent council meeting.