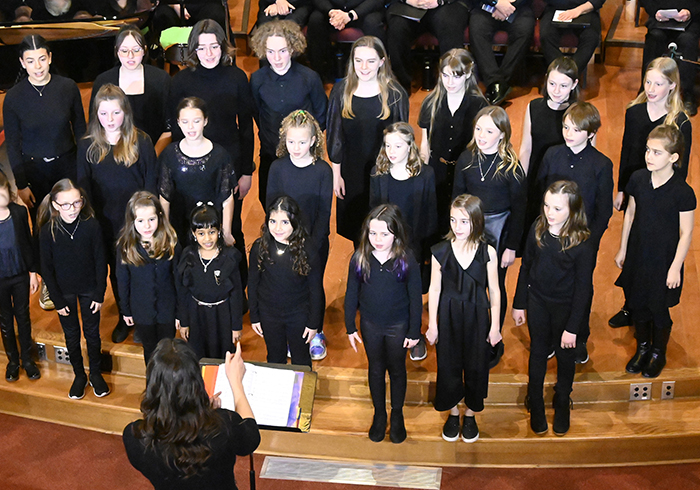 The Bel Canto Choir School will resume in early September for its third year.
The choir school is a children's choir that is free for children in the community ages 8 to 18.
It is committed to helping young singers develop their natural talents. Choristers explore how making music together can enrich their lives, and learn from experienced musicians who lead interactive rehearsals focusing on musicianship, performance skills, musical knowledge and having fun.
The Bel Canto Choir School consists of two choirs. The Junior Choir is for children ages 8 to 12 while the Senior Choir is for ages 13 to 18. The program starts with teaching basic                         music principles to newest choristers that continue the education for the more experienced.
The Bel Canto Choir School leaders are committed to creating a safe and inclusive choral experience that is accessible to all. Leaders are co-directors Christine Baribeau and Devon Hansen, choral coach Andrew Derynck, and manager Erin Stirling.
Further information and the registration form for the 2023-2024 season can be found at standrewschatham.org/bccs. Registrations can be completed on the website.
Rehearsals begin in September at St. Andrew's United Church, 85 William St. S. in Chatham.