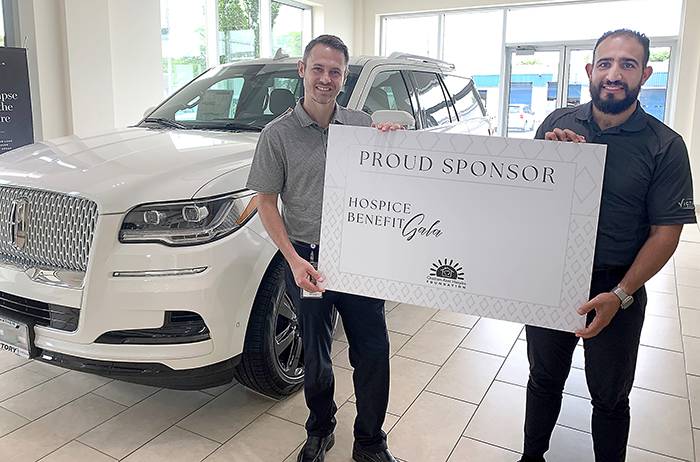 Time is quickly running out to get your tickets to this year's Chatham-Kent Hospice Foundation's Benefit Gala.
There are only a few tickets remaining for the Oct. 20 event, which takes place at the Chatham Armoury.
One of the area's biggest fundraising events of the year, the annual Gala raises funds for the Chatham-Kent Hospice, a 10-bed facility offering end-of-life care and support for local families.
Ginny Hawken, chair of the Gala organizing team, said the event is more than just a fundraiser.
"It is very important for fundraising, but not only the dollars we raise in one single event, but also for the awareness and all the people we reach in one evening," she told The Voice. "Hearing the heartfelt story that comes from one of our client families. It's an emotional evening, but also one of celebration."
The formal evening features a gourmet meal prepared by The Chilled Cork and offers those in attendance an opportunity to bid on a variety of memory-making experiences in a live and silent auction while learning more about the impact of hospice in the community.
Supporters will also have the chance to win a .50 carat diamond from Ridgetown's Mitton's Jewellers.
This year's event has added a new fundraising wrinkle, the golden tickets. One hundred such tickets have been sold for this year's Gala, Hawken said. One lucky ticket will be pulled from that bunch, and it will allow the ticket bearer the opportunity to choose an item from the silent auction table without having to bid on it.
Also added this year is a DJ for an after-auction party. Hawken said rather than just calling it a night after the silent auction ends, people can stay and enjoy themselves, extending the evening.
In its sixth year, the Benefit Gala has raised more than $332,000 for hospice care in Chatham-Kent, including $98,000 in 2022.
"The support from our business community and Chatham-Kent residents has been nothing short of extraordinary," Hawken said in a media release. "Hospice is such a special service to our community and makes a huge difference for families and caretakers each and every day. Our sponsors and donors make it all possible."
Tickets are $175 per person, including a $50 tax receipt. Get your tickets by calling 519-354-3113 ext. 2300 or visit www.ckhospicegala.com.