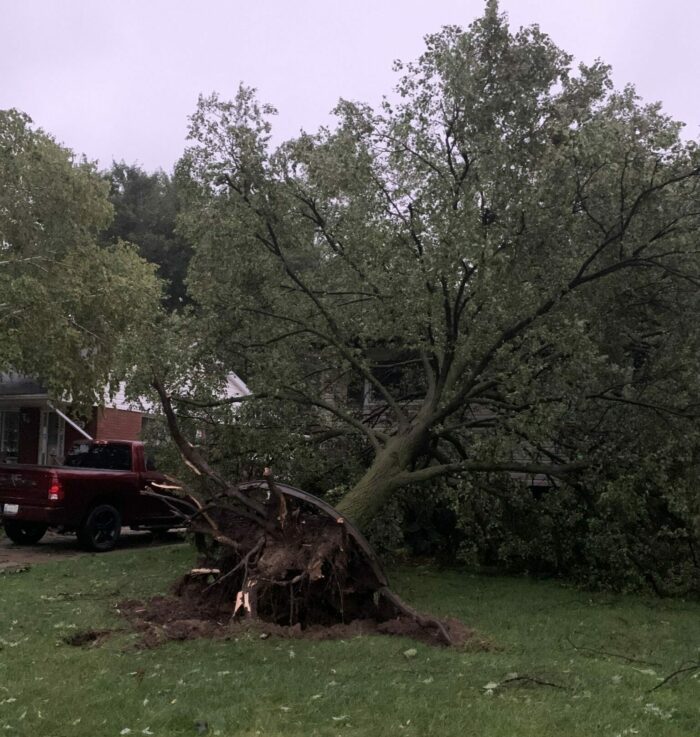 Entegrus crews have a long day ahead of them following a long night in the wake of a powerful summer storm that hit the region late Thursday night.
As of 7 a.m., more than 10,000 Entegrus customers were still without power, as Entegrus officials said numerous downed trees and branches took down power lines across the community.
Bothwell, Tilbury and Erieau also suffered outages.
In the immediate wake of the storm, some streets were flooded and filled with debris.