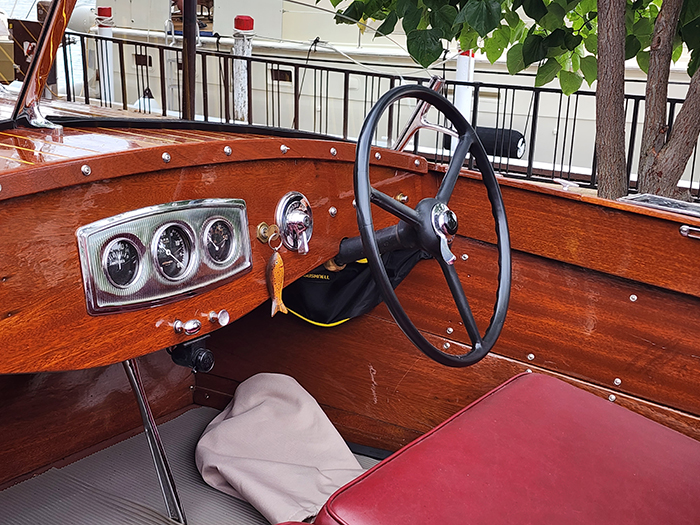 We've said it before, but it bears mentioning again: the notion that there's nothing to do in Chatham-Kent is ludicrous.
Take this past weekend for example. There was simply not enough time to enjoy what took place.
WAMBO – the Wallaceburg Antique Motor and Boat Outing – is a major summer event that entertained thousands. Vintage boats, cars, trucks, motorcycles and fire trucks were on display.
Plus, organizers offered up a host of other activities and a variety of live entertainment.
Also on the weekend, Bothwell hosted the Old Autos Car Show and Optifest. More great sights and sounds, as well as an ever-incredible 50/50 draw courtesy of area volunteer firefighters.
Agricultural enthusiasts were treated to a variety of farmers' markets as well as the annual C-K Plowing match near Blenheim.
EauFest, part of the local craft breweries' BrewFest CK, took place at Bayside in Erieau. Lots of live music, and a wide selection of beverages to enjoy responsibly.
An in Chatham, Pride Fest took place. The inclusive event featured a parade in the downtown and events at Sons of Kent.
Music enthusiasts had too much selection. Craft brewery supporters had too much choice.
And that's a good thing.
Many of these events pulled out-of-town visitors into C-K, adding dollars in many facets of our community. Local businesses benefitted from additional traffic.
And if one of those events was not for you, no big deal, as there were so many other options to choose from.
That's the great thing about what is happening in Chatham-Kent. We aren't so hard up for stuff to do that we need to cluster in a coffee shop and complain what other people are doing.
Why bother?
Instead, open one's eyes to the diversity of events and entertainment offered within Chatham-Kent's borders. Pick your favourite event and attend, and let others be.
That's the best advice we can offer; enjoy what you enjoy, and let others do the same.
And together we can all be thankful for the diversity that is Chatham-Kent.