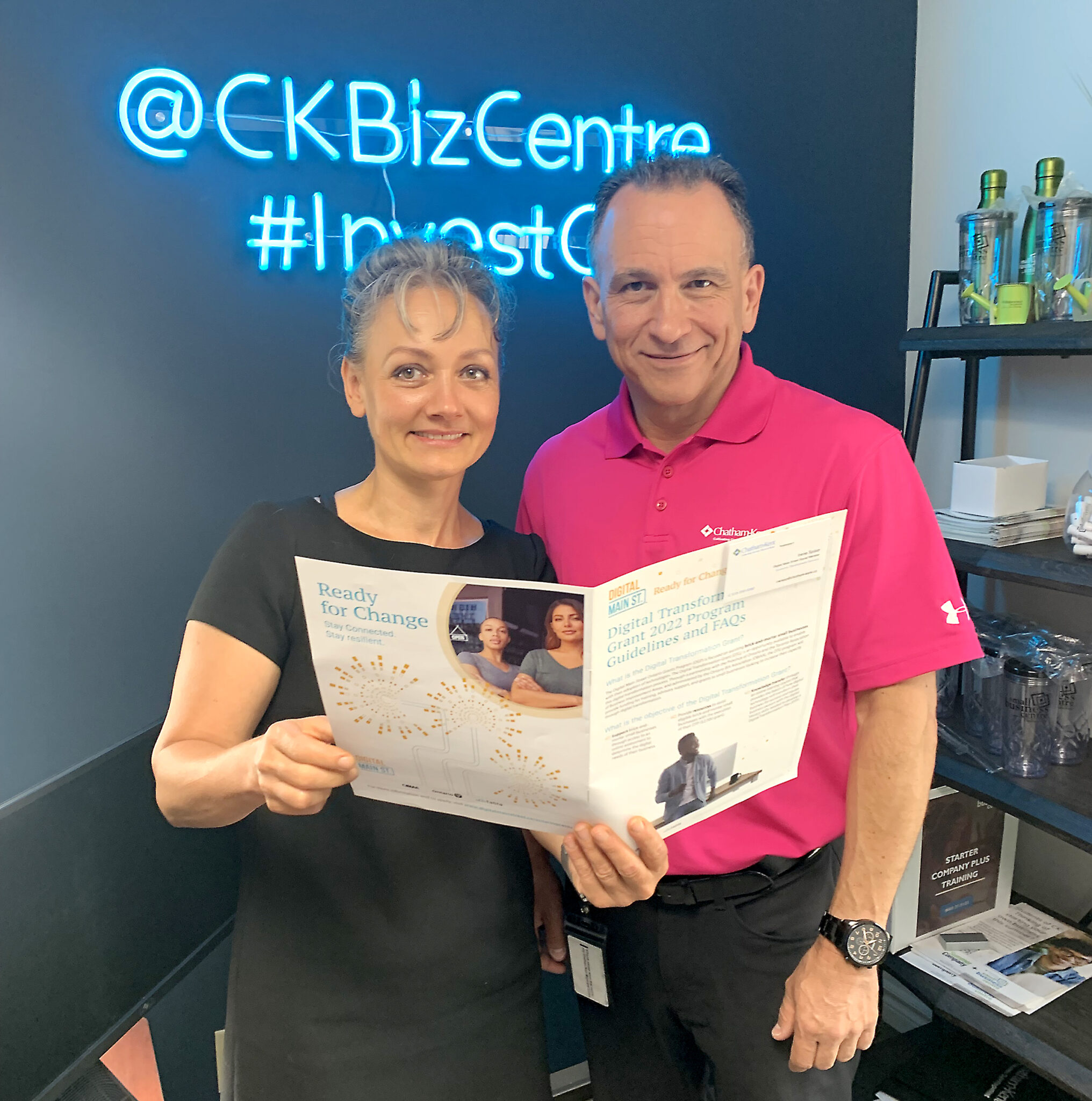 Local businesses are being encouraged to take advantage of grant funding to enhance their digital footprints.
Applications are being accepted now by Economic Development Chatham-Kent for Digital Main Street grants.
Jamie Rainbird, manager of Economic Development for the municipality, said the program has been a big hit locally.
"We've done four rounds of it now. We've done a total of 250 grants for local businesses so far. That's $625,000 given out to C-K businesses to help improve their digital footprints."
The program, funded primarily through the provincial government, has paid each of the recipient businesses $2,500 to update their websites, improve social media, add payment options online, and more.
"It's outstanding. We've had a lot of businesses take advantage of it," Rainbird said.
Irene Spisar, who handles the applications and works with businesses as they go through the process, said the types of businesses that have taken advantage of the program are quite varied.
"It's a mix. We do have retail, restaurants, services as well, such as hair salons," she said. "Physiotherapists and dental offices can apply too. They key is as long as they are not franchised, they can apply. You have to be one and only and unique."
Spisar said the Digital Main Street grants were first offered in Chatham-Kent back in the fall of 2019. Initially, when the Digital Main Street grants first came available, they were targeted to a very specific geographical area.
"The criteria for it has greatly improved since the first round," Rainbird said. "Back in the day, it was just for set downtown areas – typically BIA (Business Improvement Area) areas. Today, as long as it's a brick-and-mortar business, they can talk to Irene and look to apply."
Rainbird said Spisar can be of great help for small businesses.
"For those people who don't have a Google listing, or anything like that, Irene can help get that all set up for you," he said. "She also has the equipment to take 3-D pictures in the stores. It's all personalized response. She'll come visit you for sure."
Rainbird said for him, the funding is secondary, as business owners receive an education on digital marketing as well.
"The grant is the carrot. It gets people to learn. It's forcing people to prepare marketing plans and working to use different ways to interact with clients, online and through social media," he said. "Through the training, we can update and train you on a variety of things, not just on how to spend the $2,500. It's really the education, and getting people online and interacting with their customers that's important."
The education is a mandatory online course. Rainbird said it takes about two-and-a-half hours.
"It's well worth the time. It's a great source of education and learning," he said. "It will help you get more customers, have a better electronic presence and you'll be more educated yourself."
This intake round allows for previous successful applicants to reapply, Rainbird said.
"As long as you haven't received funding in the most recent selection period, you are allowed to reapply. In a sense, every second round, you could theoretically reapply as long as you show a good plan on how to utilize it (the funding)," he said.
Rainbird said Economic Development is accepting applications until the end of September. Just call Spisar at 519-350-9360, e-mail her at irenesp@chatham-kent.ca or visit the Economic Development website.