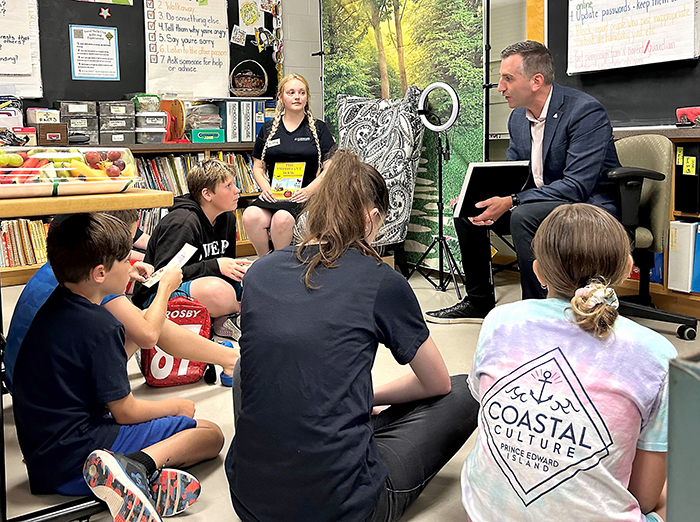 New funding for the Learning Disabilities Association (LDA) Chatham-Kent is creating a win-win situation.
Staff will be paid better wages and will work full time, meaning they'll be able to assist more students.
The added funding, all $197,700, came in the form of an Ontario Trillium Foundation grant.
Linda Soulliere, executive director of the LDA, was ecstatic upon learning they had been approved for the funding.
"They gave us exactly what we asked for. They approved the entire thing," she said.
As for "the entire thing," it entails making improvements at the association across the board.
Those upgrades start with staffing. Soulliere said additional staff will be hired, and those on board will receive a raise to a "living wage" level.
"The additional staff will help with programming – the tutoring and the social skills programs – and we're increasing hours so we can serve more children," she said. "The lack of steady funding before this was always a challenge. Our staff was only able to work part time."
Now, with the staffing and volunteer support, Soulliere said the association can help about 40 students a week. Students are usually in the association's programs for a two-week period, she added.
"All the students get one-on-one tutoring," she said. "In social skills, we have 12 kids for a session. We work with the younger kids and then 12 older ones…24 every two weeks."
Soulliere said the LDA serves children with learning disabilities and ADHD.
"It helps them get through and keep up their levels," she explained. "Once they get the right one-on-one attention and some direction on how to focus, it makes a huge difference."
Some of the Trillium funding will also be used to help upgrade technology at the association, starting with staff computers.
Plus, a portion will support Tilly's Tales, a weekly podcast put out on Facebook by the LDA.
"It's something we do to promote early literacy," Soulliere explained.
The podcast goes out every Friday morning at 10 a.m. A guest in the near future will be the man who handed over the Trillium funding, Chatham-Kent–Leamington MPP Trevor Jones.
The LDA of Chatham-Kent has been in operation for more than three decades and operates out of Chatham-Kent Secondary School.
"We cram a lot of stuff into a very small space," Soulliere said.
"As an organization with 35 years of experience tutoring elementary aged children, we want to ensure the organization's resiliency, increase our capacity to assist more children in our community, and plan for future challenges," LDA officials added in a media release.