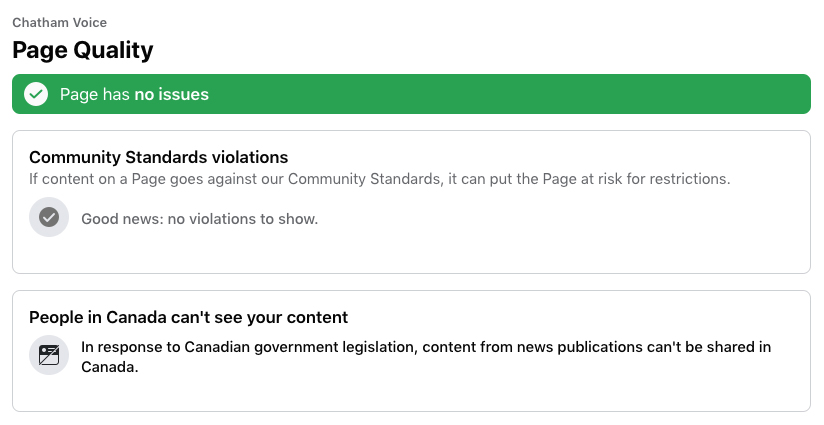 Well, The Chatham Voice is one of a rapidly growing number of Canadian media outlets that are posting content to Facebook, only to see it is not available for viewing by its readership base.
As of Wednesday morning, Meta, the company that runs Facebook, turned off our news posts to the social media platform.
"People in Canada can't see your content," the message on our Facebook page from Meta states. "In response to Canadian government legislation, content from news publications can't be shared in Canada."
The legislation in question is Bill C-18: An Act respecting online communications platforms that make news content available to persons in Canada. Tech giants Google and Meta have issues with the bill, and at least one – Meta – is taking their concerns out on Canadian news media rather than negotiate with the federal government.
Considering The Chatham Voice is a hyper-local publication, with news, photographs and feature articles about what is happening in Chatham-Kent, this decision by Meta is not only depriving The Voice from getting its stories to the public, it is depriving the public from getting access to important information.