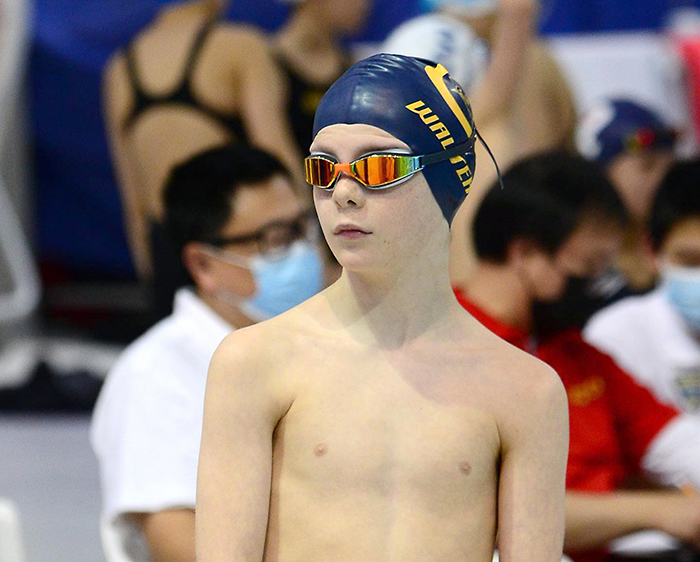 Malakai Walters of the Chatham Pool Sharks competed at the Junior Provincial Festival swim meet in Etobicoke recently, and came away with personal bests. 
The 10-year-old swimmer competed in the 50m freestyle, 100m backstroke, 200m backstroke and 50m butterfly. In each case, he shaved time off his previous personal best times.
It marked the end of the swimming season for the Sharks, which was a celebration of the club's 50th season.
In the wake of an enforced year and a half off due to pandemic restrictions, club president Aline Middleton praised the club.
"The Sharks were resilient. Determined. We have passionate volunteers – coaches, board members, parents, officials and families. This enabled our club to survive with a focus of rebuilding – encouraging kids in our community to be active again. That was our vision," she said.
The Sharks waived all initial registration fees with the hope of re-introducing kids and sports. 
Head coach Colleen Yee said this resulted in the return of veteran Shark members, and the infusion of new blood.
"Last year was important; many new swimmers joined and many returned, requiring technical corrections and a rebuilding of stamina," she said. "This year we attended the Spring and Summer Western Ontario Swim Association (WOSA), doubling our number of qualified swimmers for the summer event."