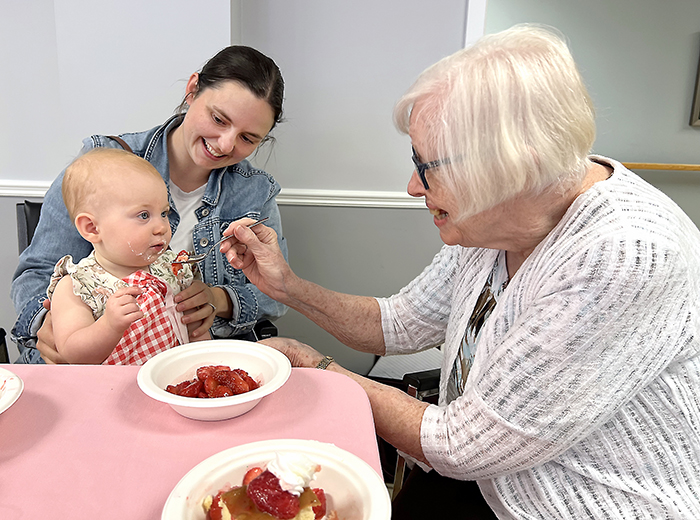 It was the first St. Andrew's Residence Strawberry Social for Ellie, who turned one June 17, and Roxie Moore, a new resident at the seniors centre.
The two became fast friends sharing some strawberry shortcake with the help of Ellie's mom Sydnee Kuhtoss.
The event was hosted by St. Andrew's Residence and the Ladies Auxiliary.