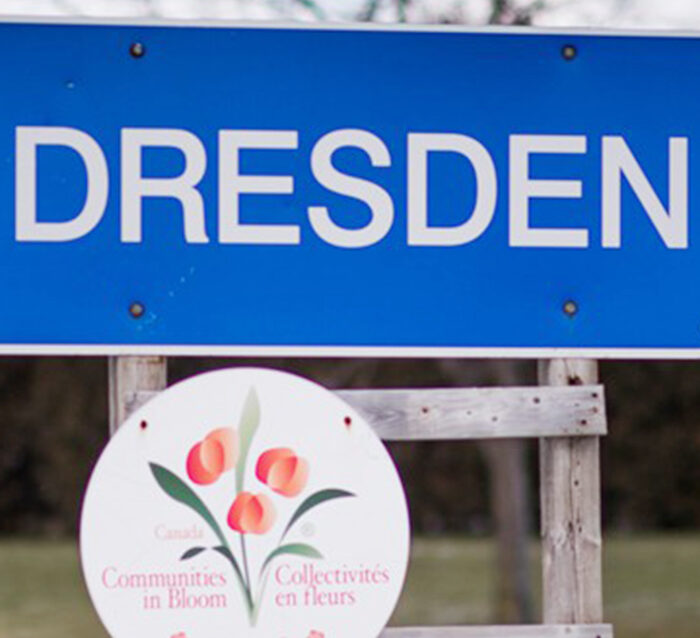 According to some of Chatham-Kent's online complaint brigade, Chatham gets everything and the outlying communities get nothing.
A great deal of recent housing development has taken place in Chatham, but other communities are experiencing housing starts as well.
The latest is Dresden, where the DeMall Group owners recently showcased what has been accomplished so far, and gave hints on what is to come (See story on page 15).
A dozen new homes are built in the Rolling Acres subdivision in Dresden, with another 30 planned on property the ownership group possesses. But they've recently brokered a deal to acquire another adjacent 20 acres, so expansion will continue in this North Kent community.
A new three-acre park – including outdoor squash courts and pickleball courts – is also in the works for Rolling Acres.
The DeMall Group is a partnership between two couples, Krista and Kerry Mall and Dave and Kim Depencier. All have roots in Dresden. Depencier runs Depencier Builders out of Dresden as well, and Kerry Mall, who moved from India a decade ago, and fell in love with Dresden, a community he said proved to be very welcoming.
Wallaceburg, Blenheim and Wheatley are experiencing new construction as well. It's not like it is isolated to Chatham.
And with good reason – Chatham does not have everything. With a population of 40,000, it doesn't exactly have small-town charm. Dresden, like a multitude of other communities in Chatham-Kent, is a gem on its own. It has a beautiful downtown, a number of very unique shops, a harness racing track and incredibly friendly people. It's home to very well attended night markets at various points in the year, something that helps expose the community to residents who come from other parts of Southwestern Ontario.
"My dreams are big and I'm not shy about that," Kerry Mall said recently. "We want to make Dresden one of the best towns in which to live in Southwestern Ontario."
The community is already well on its way.