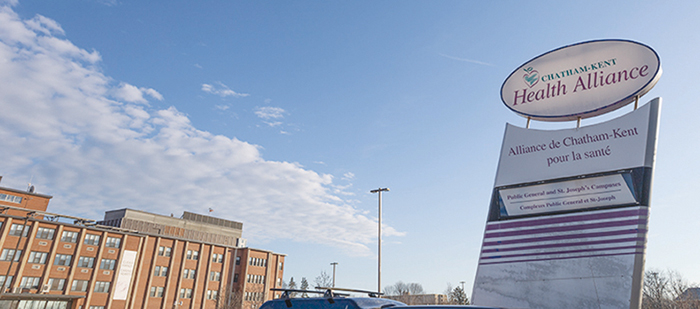 It's been nearly a year since the Chatham-Kent Health Alliance opened its withdrawal management service (WMS) on site, and officials said the results are encouraging.
Caen Suni, CKHA's vice-president of clinical programs and operations, said the 10-bed unit has seen an 84-per-cent occupancy rate of late.
"The rate has been steadily increasing since the beds opened last summer," he said.
WMS is an evidence-based, recovery-oriented, harm-reduction approach to drug and alcohol addiction, according to CKHA officials, and offers a safe and supportive environment to withdraw from substances and initiate follow-up addictions treatment.
The facility operates 24 hours a day, seven days a week at the CKHA Chatham site and is located in the former outpatient mental health services building.
In addition, the hospital's Rapid Access to Addiction Medicine (RAAM) Clinic was moved adjacent to the WMS.
CKHA officials think they've created a solid substance abuse support hub with the WMS, the RAAM clinic, plus an assessment area for Westover Treatment Centre in Thamesville. Suni said people can come in and schedule the Westover assessments right at the WMS location.
"Essentially, we're ensuring that the services available in the community and hospital are located in a way that can be easily accessed by patients and their families," Suni said.
In just seven months, the WMS came together.
Citing generous donations from organizations and individuals, Lori Marshall, president and CEO of the CKHA said the community "galvanized" around the need last year.
The cost of renovating the CHKA for the withdrawal management unit totalled $1.2 million and included support from many stakeholders. The Ministry of Health kicked in $100,000 for start-up equipment and furnishings; the Municipality of Chatham-Kent contributed $500,000 and the CKHA Foundation committed $450,000, with $155,000 of that coming from the United Way of Chatham-Kent. An additional $150,000 was pledged by the Canadian Mental Health Association Lambton Kent.