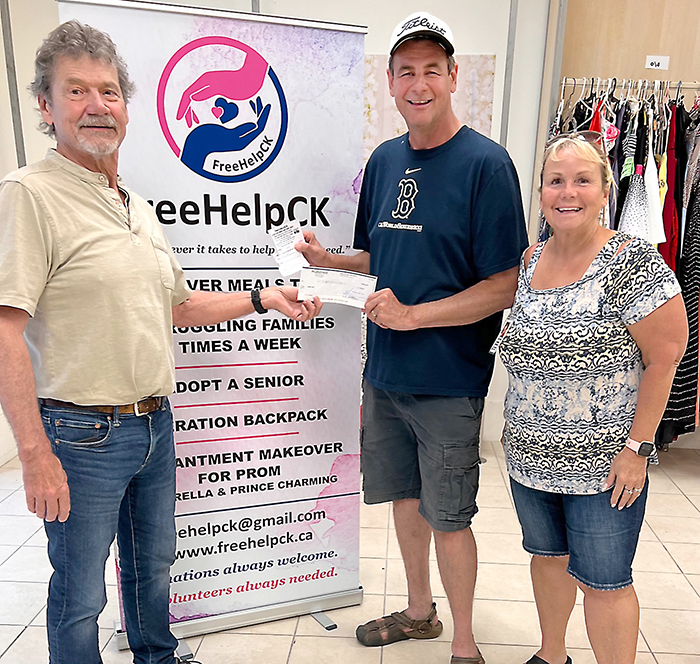 Joe Rush has more than 6,500 reasons to smile.
Rush was the lucky winner of the FreeHelpCK 50/50 raffle, which generated $13,056 in ticket sales, meaning the winner walked away with $6,528.
A retiree, Rush hit the win by purchasing five tickets in the recent draw, which saw a big push in ticket sales during Rims and Ribs recently.
Rush also had a car on display downtown for the event, a 1973 MG Midget.
"We are grateful to RetroFest for allowing us to be a part of the event and being such fantastic hosts," said FreeHelpCK's Tim Haskell. "We extend our heartfelt appreciation to Connie and the entire RetroFest team for their unwavering support, contribution, and love towards our cause. It's people like you that make a significant difference in our society."
Haskell also sent appreciation and accolades to Chris Glassford, who handled the Ribs side of Rims and Ribs.
"Your dedication and hard work have manifested in the success of the event and we couldn't thank you enough," Haskell said of Glassford.