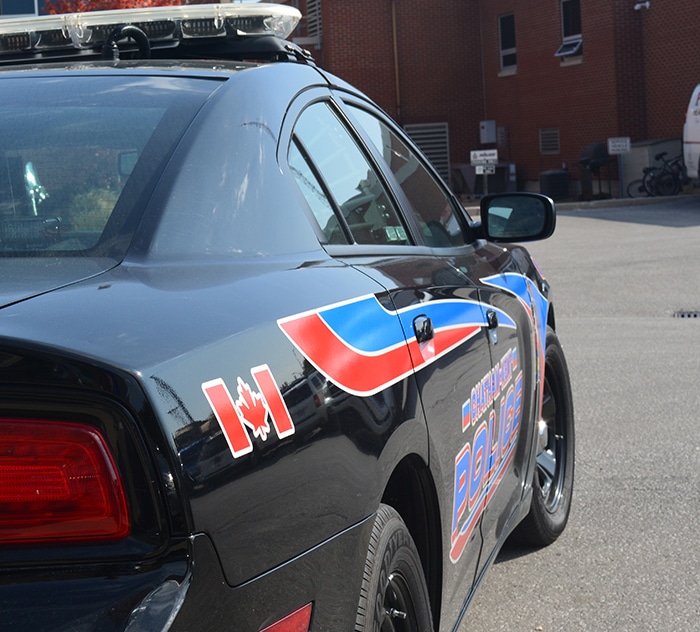 Assault in Tilbury
A Tilbury woman faces charges after assaulting her husband, according to Chatham-Kent police.
Officers were called to a residence in Tilbury on Tuesday afternoon.
Through investigation, police learned that the woman assaulted her husband during a verbal argument.
A 38-year-old Tilbury woman was arrested and charged with assault.
Criminal harassment
On Tuesday afternoon, police received information regarding a domestic-related incident.
Through investigation, police learned that the man was tracking his ex-wife with a device that was secretly affixed to her vehicle.
Early this morning, the man attended police headquarters and turned himself in.  A 33-year-old Walpole Island man has been charged with criminal harassment.
He remains in police custody.
B&E in Chatham
It doesn't matter the time of day for local thieves.
On Tuesday afternoon around 1 p.m., someone entered a garage on Colborne Street and stole two Black and Decker chainsaws, two Black and Decker sawzalls and two gas cans.
Total value of the theft was estimated at $1,250.
The suspect was described as male; approximately 5-foot-6; with long, curly blonde hair; and was last seen wearing a green pullover sweater, jeans and a black toque.
Anyone with information is asked to contact Const. Nathan Pratt at nathanp@chatham-kent.ca. Anonymous callers may call Crime Stoppers at 1-800-222-TIPS (8477) and may be eligible for a cash reward.