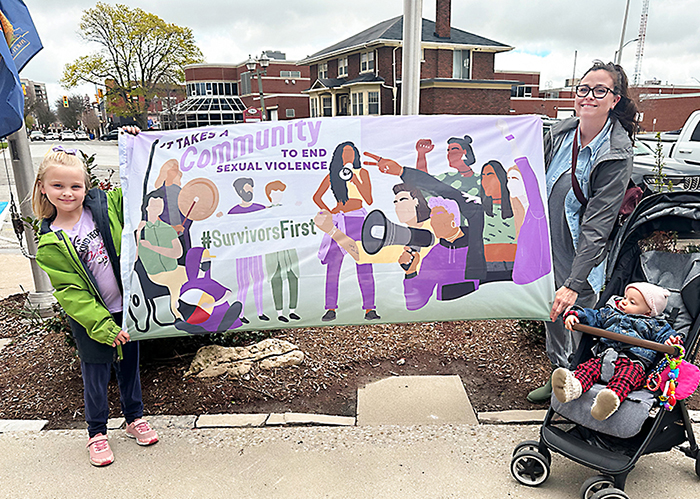 The Chatham-Kent Sexual Assault Crisis Centre hosted a flag raising recently to recognize Sexual Assault Prevention Month. The event aimed to raise awareness and promote healthy and positive relationships based on respect, safety and equality.
Community groups spoke words of inspiration and hope.
As well, Chatham-Kent police chief Gary Conn said sexual assaults keep police busy, but there may be a light at the end of the tunnel.
"We generally average between 90-100 sexual assault incidents per year in Chatham-Kent. Last year was the first year we have seen a significant reduction in incidents. In 2022, we had a 30-per-cent reduction, down to 74," he said in a media release.
Mayor Darrin Canniff thanked those who are doing the work and emphasized the importance of education in preventing sexual violence.