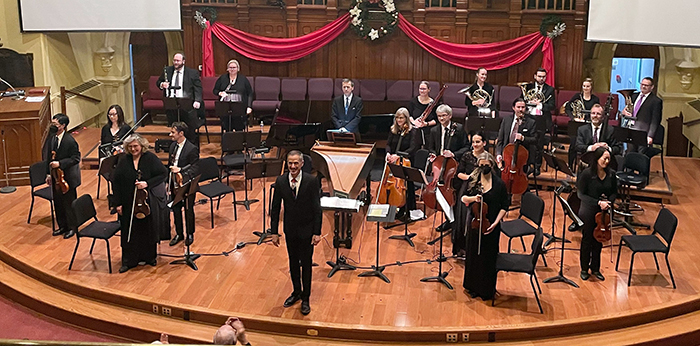 St. Andrew's United Church welcomes the Windsor Symphony Orchestra back to Chatham for its second concert of the 2022-2023 season.
The Orchestra will present its Serenading Strings concert in St. Andrew's historic sanctuary on April 14 at 7 pm.
WSO's new Assistant Conductor Francisco Hernández Bolaños will lead the WSO in a performance of Tchaikovsky's Serenade for Strings. This will fill the stage with beautiful melodies speaking to Tchaikovsky's love of the music of Mozart.
Also on the program is Andrew Balfour's Pyotr's Dream, which was inspired by Tchaikovsky's Hymn of the Cherubim. Balfour is an innovative Cree composer, conductor, singer and sound designer known for fusing classical music traditions with Indigenous texts and themes.
Tickets for this WSO concert are available only at St. Andrew's United Church office, 85 William St. S. in Chatham, Monday to Friday, from 9 a.m. to 4 p.m. Tickets are $30 in advance and $35 at the door. Student tickets are free.
Doors for the 7 p.m. concert open at 6:30 pm. For further information contact 519-352-0010 or www.standrewschatham.org
This is the sixth year that the orchestra has presented concerts at St. Andrew's.