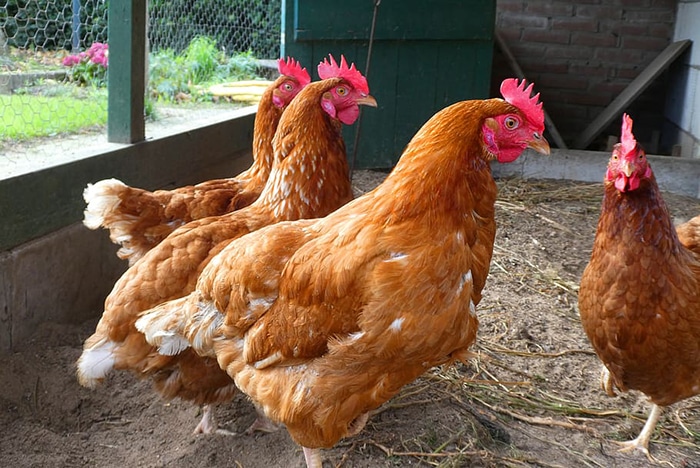 As Chatham-Kent Council deals with the issue of allowing urban chickens, an outbreak of Avian influenza in the community may throw another wrinkle into the discussion.
Earlier this month the Canadian Food Inspection Agency (CFIA) declared the area bound by Pinehurst Line, Mull Road, Lake Erie, Dillon Road, and Maynard Line a Primary Control Zone due to potential infection or contamination by the highly pathogenic avian influenza.
Primary control zones exist to prevent the spread of highly pathogenic avian influenza (H5N1) in Canada. Birds, their products and by-products, as well as things exposed to birds cannot be moved into, out of, within, or through the primary control zone except by permission through the use of permits, according to the declaration.
The discovery in a flock of poultry on a non-commercial property in the Charing Cross area raises the issue of the practicality of imposing such a ban in an urban neighbourhood.
Avian influenza viruses, such as the highly pathogenic H5N1 virus present in Asia, can, on rare occasions, cause disease in humans. Transmission to humans has occurred when people have had close contact with infected birds or heavily contaminated environments.
Will the CFIA be able to monitor situations where several homes in a neighbourhood have flocks of chickens? If not, who has the responsibility and the expertise? Will that be added to the duties of property standards officials? Will public health officials play a role?
Chatham-Kent Council had turned down the urban backyard chicken issue previously in 2013 and 2020. Currently, the municipality's responsible animal ownership bylaw permits chickens on premises zoned agricultural but doesn't allow chickens in residential urban and rural areas. 
The municipality is seeking input on its Let's Talk Chatham-Kent platform through April 11. The results are expected to be provided to council in May.
This issue needs more than a thumbs-up or down social media verdict. Council requires some definitive answers before it takes one more step into this chicken coop.