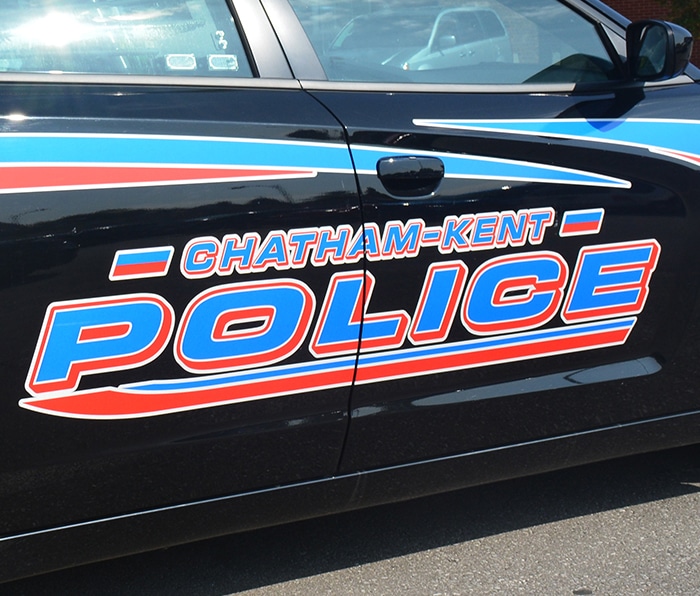 Traffic stop leads to trafficking charges
A 65-year-old Ridgetown man caught driving with a suspended license because of an
impaired driving conviction is now facing more serious charges.
Chatham-Kent police say the man was apprehended Wednesday evening following a
traffic stop on Edgar Street in Chatham.
The man was searched during the investigation and a significant amount of methamphetamine, cocaine, fentanyl and Canadian currency was seized.
New charges include operating a motor while prohibited and three counts of possessing
a substance for the purpose of trafficking.
The suspect was taken to headquarters and he released with conditions. He is
scheduled to return to court May 5.
The vehicle was towed and will be impounded for 45 days.
Two charges of assault
A Chatham man is facing two counts of assault following an early morning domestic
dispute Thursday in Chatham. According to police, Chatham-Kent officers were called to an address on Manning Drive. The investigation revealed that a man and woman had verbally argued. However, the fight reportedly escalated and the man spat at the woman and pushed her causing her to fall.
The 37-year-old Chatham man was arrested and charged with two counts of assault. He
was released with conditions and is expected in court in April.