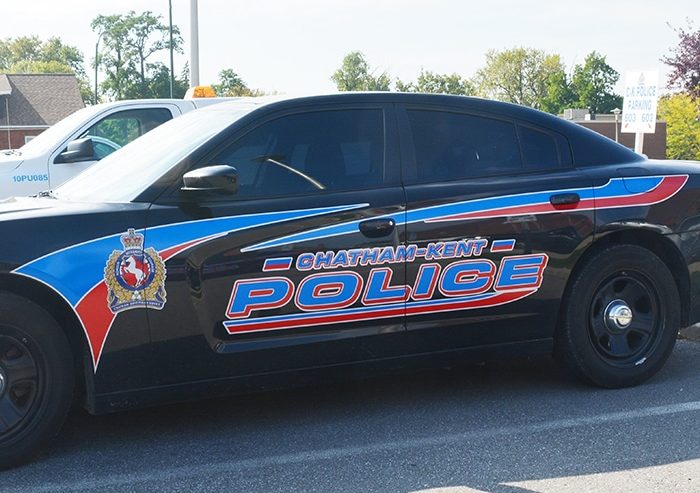 Suspicious vehicle report leads to arrest
A report of a suspicious vehicle led to the arrest of a Chatham man early Tuesday morning.
Chatham-Kent police say they were called to King Street East in Chatham shortly before 10
a.m. where they discovered a 32-year-old driver who was suspected of being under the
influence of a substance. Following a search by police, he was found to be in possession of a controlled substance. The man was charged with possessing a controlled substance and refusing a demand. He was released by police and will face with a future court date.
Charges against suspended driver add up
A Chatham man, known to police and known not to have a valid driver's license, was arrested Tuesday on a number of charges including drug possession and flight from police.
According to Chatham-Kent police, officers on general patrol recognized the 37-year-old when he was driving on Lacroix Street in Chatham. Police attempted a traffic stop, but the man continued on failing to stop. He subsequently turned into a driveway on Gray Street and upon investigation it was discovered the man was in possession of fentanyl and methamphetamine. Also charged with driving while suspended, the man was released and will face a future court date.
Complaints leads to impaired driving charge
A 26-year-old Wallaceburg woman is facing an impaired driving charge following a complaint to Chatham-Kent police. According to reports, officers responded to a traffic complaint on Grand Avenue West in Chatham Tuesday just after 4 p.m. The motorist was pulled over after she was located driving on St. Clair Street. Officers arrested the woman for impaired driving after conducting a standard field sobriety test. She was released with conditions and is scheduled to return to court May 1, 2023.