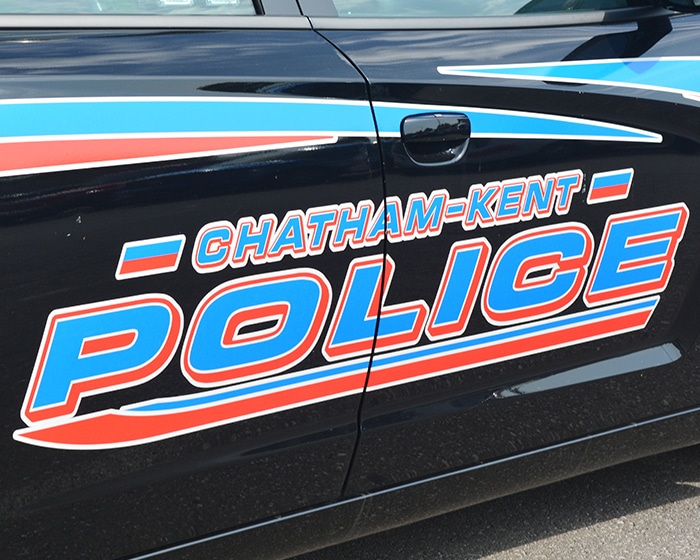 Save the tackling for the football field
A Chatham man faces assault charges after someone tackled another man Tuesday evening.
Chatham-Kent police say the incident occurred around 8 p.m. on Centre Street in Chatham.
Upon arrival, police learned the man had verbally argued with another man. He was directed to leave the property but failed to do so. 
The situation escalated when the man grabbed and tackled the other man. A witness intervened and was also assaulted, police say. 
A 27-year-old Chatham man is charged with two counts of assault. He was transported to police headquarters and held pending a bail hearing. 
Coffee just didn't cut it
Getting a free coffee apparently wasn't enough for a local man Tuesday morning.
Police learned a woman picked up a man and bought him coffee. The man began arguing with the woman when she refused to drive him to an address to retrieve property. 
The man threw the coffee at the woman and began kicking the windshield of her vehicle, police say. 
The woman went to the police station and filed a report.
A 28-year-old Chatham-Kent man was arrested, charged with assault with a weapon, and held pending a bail hearing. 
Theft
At 1:42 p.m., police responded to Grand Avenue West in Chatham for a shoplifting investigation.
The man entered the business, removed merchandise from the shelves and left without paying, police say. 
A description of the man was provided to the police.
Officers located the man on Victoria Street, and he was arrested.
A 38-year-old Chatham-Kent man was charged with theft and possessing the stolen property.