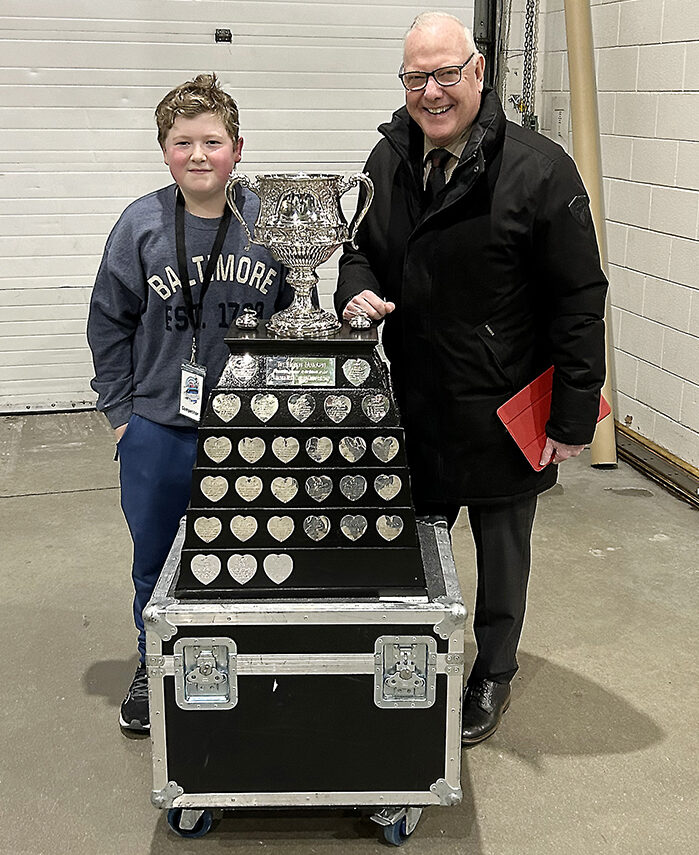 Colin McKay of Chatham had a rare opportunity to meet curling legend Russ Howard at the Tim Horton's Brier in London recently.
The youngster was one of three curlers from the Chatham Granite Club who were invited to take part in the hit, draw and tap competition held as part of the Canadian Men's' Curling Championship.
Also attending were Ewan MacTavish and Myles Laidlaw. Colin and Russ are seen here with the Brier Trophy.