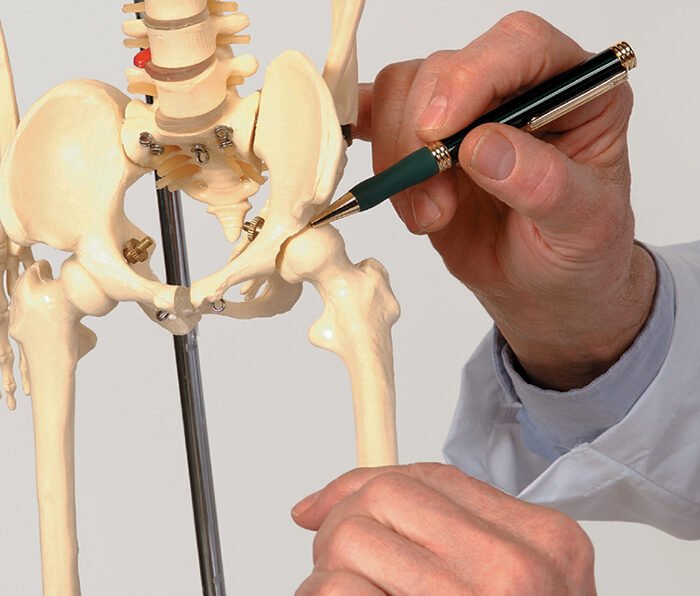 As some of you read this, I (hopefully) will either be under the knife, or in recovery from hip surgery.
The hip replacement is slated for March 9, barring another postponement. I was to have the work done Feb. 14, but that got pushed back.
In recent weeks, I've met with an internist, who gave me the thumbs up, and had my pre-surgery visit at the hospital with the physio team, pharmacy, radiology and a pre-surgery screening nurse.
You've heard of gut checks? Well, I had a butt check. The Chatham-Kent Health Alliance has had a couple of outbreaks of C.diff, a nasty bacteriological ailment that gives you the scoots. I think a swab of the bum is to ensure incoming patients aren't bringing any such luggage with them.
I also had a nasal swab done and I'm glad they didn't get those mixed up.
The visit began with the usual hurry up and wait, as a flock of us hipsters arrived at 7:30 a.m. for our pre-surgery, one-stop experience.
A physiotherapist, Myra, went over a host of details, making sure we had all booked our post-surgery physio appointments (thanks, Peach!), reminding us what we need for our brief hospital stay, how to perform at-home exercises after surgery, be sure to rent a walker in advance, etc.
After that, we headed off individually to talk to someone from the pharmacy department, who checked out all medications and went over any drug allergies. It turns out, when I had a bad reaction to something during recovery a day after my right hip replacement back in 2015, it was oxycodone. To me, although that medication is great for pain, I don't mind not being near such a potentially addictive pain med.
From there, a nurse checked on our blood pressure, again in a one-on-one format, drained numerous vials of blood, booked us for X-rays, and sent us on our way. Oh, she's the one who took the nasal swab and requested a couple of swabs from the other end.
At this point in time, the nurse could tell I was in a fair bit of discomfort from trudging around this part of the hospital, so she hooked me up with a porter to get me into a wheeled chair to expedite my visit and to minimize pain. Really appreciated. Nice fellow who whipped me down to the pharmacy, helped hook me up with swabs and stuff there before whisking me to diagnostic imaging.
A brief stop there got me, uh, "recognized." I must preface this by saying that my "powers" of observation are shot to pieces as soon as someone puts on a mask. I can't recognize people I've known for years, it seems. Ditto for wigs and sunglasses.
However, the gentleman I was parked beside knew who I was. He asked if I was there for my hip, and mentioned he knew it was for my second hip replacement. At that point I realized I had encountered a loyal reader of The Voice.
We chatted about hospital stays, funding and other details briefly before an imaging student grabbed me to take me right into the X-ray suite. Chest X-rays were taken as I hugged the machine, followed by a stint on the cold, unforgiving X-ray table. I warned the incredibly polite Julia that putting both legs out flat might cause a fair bit of discomfort. She told me she'd try to get it done as quickly as possible and added that I could swear, scream, whatever, but just don't hit her.
She was true to her word. I was done in no time and headed to the front of the building.
All in all, the pre-surgery event was more than four hours long, but the staff at CKHA were awesome. So too were the visitors I encountered.
I was back at the hospital just three days later, to visit briefly with an anesthetist. She went over how they'd be handling knocking me out for the surgery. I'm to have a spinal injection to numb everything from the waist down for a few hours, and then a little less general anesthetic. The result is I should wake up post-surgery more easily and be able to drink and eat sooner.
All in all, a very nice woman who explained everything in detail and answered all my questions.
If all goes well, I'm home on Saturday. Fingers crossed!