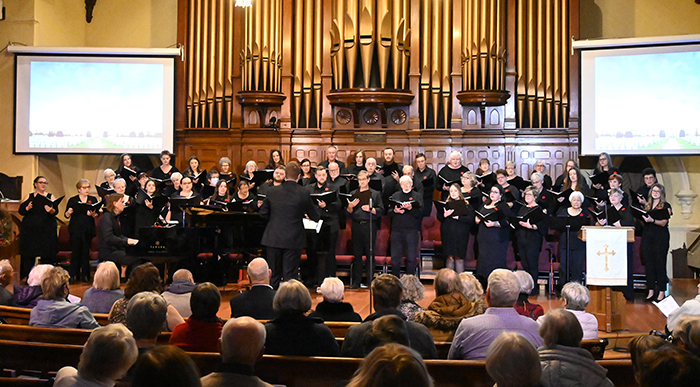 The next Saturdays at 7 at St. Andrew's concert will be in celebration of Black History Month.
The concert will be presented on Feb. 25 at 7 p.m. at St. Andrew's United Church, on William Street in Chatham.
The program will highlight the musical works of famous Black composers of the 20th century to the present day. It will include the music of Duke Ellington, Oscar Petersen, William Grant Still, Harry T. Burleigh and others. There will be a variety of spirituals, art songs and gospel music.
The 60-voice St. Andrew's Concert Choir will be featured, as well as vocalists that include soprano Christine Baribeau, tenor Colin Bell, tenor Andrew Derynck and alto Victoria Hoshowsky.
Violinist Jennifer Trinca will perform, as well as organist Nancy Tapley who will perform on St. Andrew's 100-year-old Casavant pipe organ.
All performers are from the Chatham-Kent area.
Donations (suggested $15 per adult) will be gratefully accepted at the door. All proceeds go to support the music program at St. Andrew's.
For further information call 519-352-0010 or visit www.standrewschatham.org.
This year marks the 10th anniversary of the Saturdays at 7 at St. Andrew's concert series.