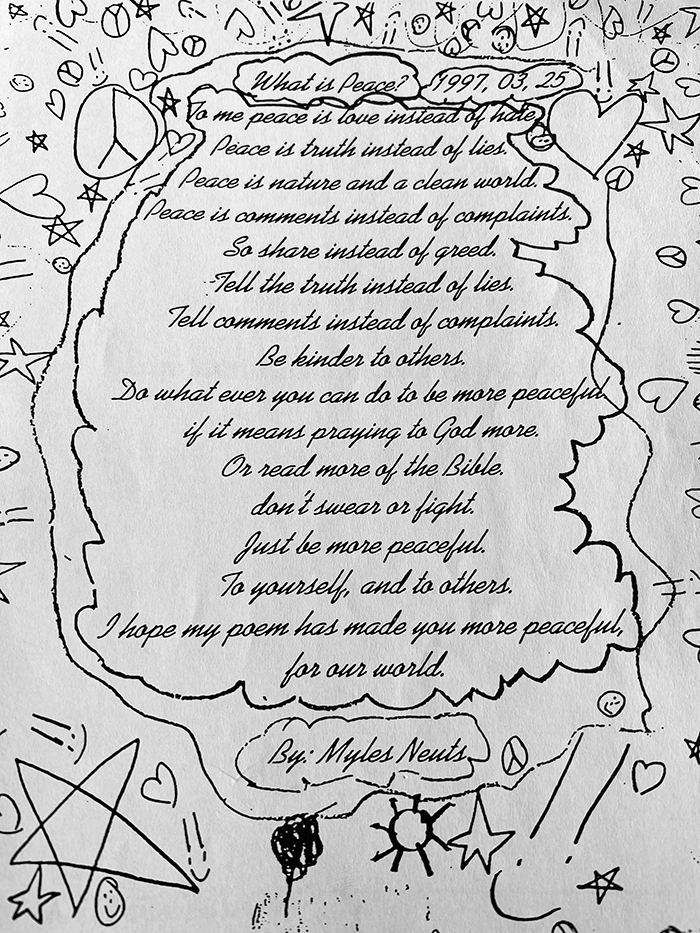 Mike and Brenda Neuts are incredibly strong people, and the rest of us are better off because of them.
The Chatham-Kent couple lost their son 25 years ago due to a bullying incident at St. Agnes School. No kids were ever charged by police, so in some ways, the couple never got proper closure.
However, they persevered and made it their passion to help other parents and children, delivering the anti-bullying message across the country and raising awareness on school safety.
It started with Mike speaking in local schools, telling Myles' story and how he was found hanging from a coat hook in a washroom.
Mike and Brenda expanded the messaging in 2005, founding Make Children Better Now – MCBN. Their late son's initials were M.C.B.N. – Myles Casey Benson Neuts.
To date, Mike's spoken to more than 200,000 kids at countless schools. A good number of those children and teens have reached out to let Mike know of the incredible impact he's had with them – with several saying his message ultimately stopped them from committing suicide.
MCBN has had a profound impact financially as well, as the organization has disbursed about $125,000 to aid area projects and causes.
Symposiums on policing and children's mental health have taken place locally as a result of what happened to Myles, attracting experts from far and wide.
The pandemic slowed the anti-bullying effort to a crawl, but Mike and Brenda are back at it, spreading the word to schools.
It's very tragic how Myles died in 1998. But he will forever live on in Mike and Brenda's hearts, and in the stories and messages delivered by Mike, other members of the MCBN, and the Respect Revolution.
Other kids have persevered and continued with their lives after being uplifted due to the speaking and performing effort. School safety initiatives have been altered in the wake of how Myles passed away – and the very dogged effort of Mike and Brenda – as the Henkel Hook was widely adapted in schools. The hook releases if the weight it holds exceeds 26 pounds.
The weight of Myles' death could have forever burdened their hearts, but Mike and Brenda opted to share Myles' story, and in a way, we have all helped share their burden.