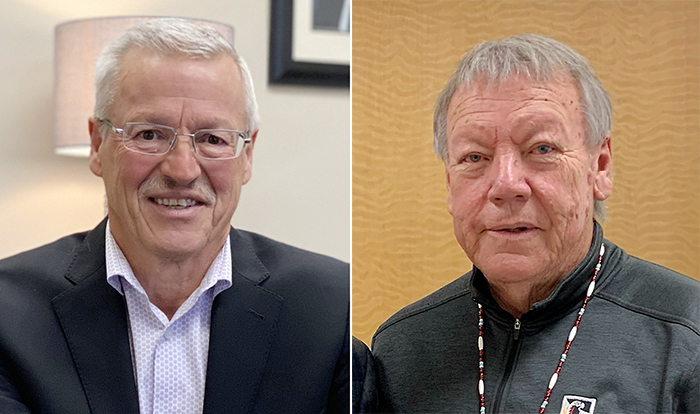 With one meeting under his belt already, the former head of the Save Our Sydenham (SOS) group is amazed at the different culture with the Chatham-Kent Health Alliance.
Jeff Wesley, who along with Walpole Island Chief Dan Miskokomon, are the latest appointments to the board overseeing the CKHA. He is also a former chair of the Sydenham hospital board when three different boards once tried to lead the CKHA, but fell into dysfunction. The in-fighting between the boards, involving top administration, resulted in the province appointing a supervisor, Rob Devitt, in 2016 to overhaul the alliance.
Devitt began holding regular transparent meetings with local media, brought in current CKHA president & CEO Lori Marshall, and eventually handed her the reins.
Devitt left, but the transparency remained, something Wesley has noted for years.
He said he came back at the request of people at the CKHA and sees it as an opportunity to come full circle.
"The point for me to be there really is to finish off a job we all started – the SOS, the community – in regards to the Sydenham District Hospital," he said. "I'm a huge fan of Lori Marshall. I'm a huge fan of the current board. They've been moving this process forward. That's why I decided to go back on the board."
The process, as Wesley termed it, is ensuring the Sydenham site stays right where it is, and offering an emergency department and other critical services to Wallaceburg and area.
Commitments by the hospital board, administration and the province, rebuilding elements of the hospital, are a clear indication the facility is not going anywhere.
Its future was in doubt nearly a decade ago.
"If you go back to when all this stuff was going on, there is not a single person left in administration or on the board. All that is gone," Wesley said. "We've turned the page. We're all trying to work together. Now it is so different and so refreshing."
Miskokomon comes to the board with a dozen years, on and off, of experience leading Walpole Island First Nation (WIFN) as chief.
He has also held previous roles of First Nation manager for WIFN and Moravian of the Thames, co-manager for Munsee-Delaware Nation, and economic development programs planner for WIFN.
Miskokomon also previously served on CKHA's board of directors from 2018 to 2021.
Alan Wildeman, chair of the CKHA board, said the board is happy to see Miskokomon and Wesley join.
"Through his storied executive and operational experience, he brings with him a wide range of management, financial, administrative and strategic planning skills," Wildeman said of Miskokomon in a media release. "Mr. Wesley has an extensive track record of serving the Wallaceburg area and working with multiple stakeholders and community groups. His skills and knowledge will be a great addition to our board."