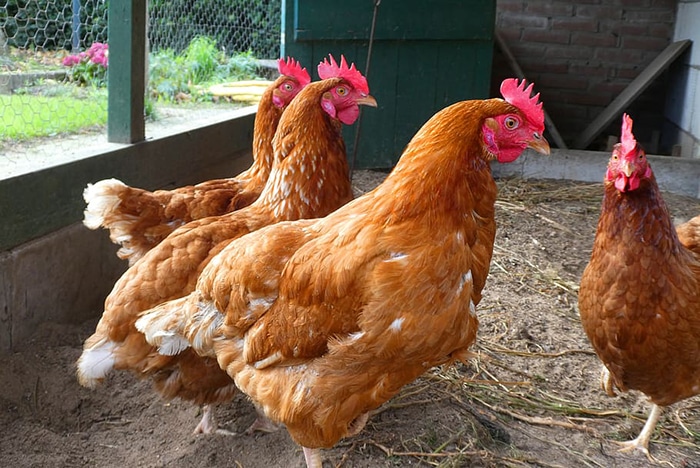 By Pam Wright
Local Journalism Initiative Reporter
Backyard chickens may get another chance to peck at the dirt in Chatham-Kent.
A motion calling on municipal administration to explore the idea by conducting a local survey and to find out what neighbouring communities are doing on the matter is coming before council Feb. 6.
The motion, put forward by South Kent Coun. Anthony Ceccacci, also directs staff to gather feedback from the Chatham-Kent Public Health Unit.
Currently, the rules forbid raising chickens on any land that's not zoned agricultural.
In a recent interview, Ceccacci said he's been hearing about the backyard chicken issue from many constituents, adding that even though it failed in the past, there's no harm in trying again.
"Let's consult with the community," Ceccacci told The Voice. "At the end of the day it's our duty to at least explore it."
Ceccacci said that a pilot project in a semi-urban area might be a good way to gauge how raising backyard chickens could work in C-K.
"People are looking at the purity of food and sustainable living," he added, noting residents want to locally source meat and eggs. "People want to do this."
Ceccacci also said that in his proposal, there will be no boys allowed, as in loud roosters crowing at the crack of dawn.
A Change.org petition supporting Ceccacci's motion is currently being circulated. Started by Jane LaBute, the petition had close to 300 signatures as of Jan. 31.
Other municipalities, including Brampton, Guelph, Kingston, Niagara Falls and some parts of Toronto are making it work, allowing residents to raise chickens at their home.
It's the third time the urban backyard chicken issue has come before council. It was defeated in 2013 and again in 2020, where it failed in a tie vote.