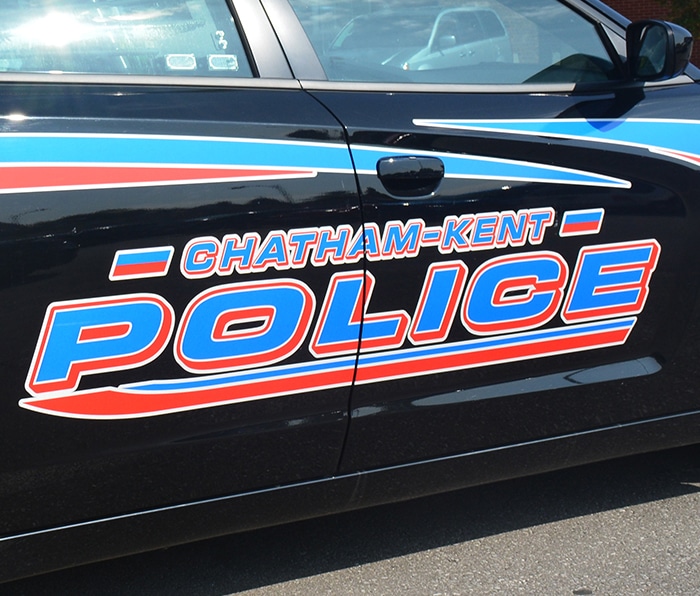 B&E and assault charges
Two down, one to go, as Chatham-Kent police arrested the second of three suspects in a home invasion.
On Dec. 27, police say three young men went to a home on Prince Arthur Avenue in Chatham. They were there to confront another young man, but were met by the man's father at the door.
After arguing, the three men forced their way into the home and assaulted both men, police say. Once police were called, the three men left the home. The victims sustained minor injuries. 
Later that evening, a 19-year-old Chatham man was located and arrested.
After several attempts to locate the other two men, warrants were issued for their arrest. 
On Thursday morning, police say a 21-year-old Chatham man turned himself in to the police.
There is an outstanding warrant for the third man.  
All three are charged with breaking and entering and assault. 
Careless storage of guns
A Harwich Township senior lost his guns and faces charges after police received a call Thursday morning.
According to Chatham-Kent police, the caller expressed concern about how several firearms were stored at a home on Talbot Trail.
Through investigation, police formed grounds to obtain and conduct a search warrant. Officers seized several firearms and arrested the owner.
A 72-year-old Harwich Township man was charged with careless storage of firearms. He was transported to police headquarters and released with conditions and a future court date.
Bail violation
Stay away, plain and simple.
Yet, apparently not so.
Police say they got a call shortly after 6 p.m. Thursday for a complaint of harassment on James Street in Wallaceburg.
Through investigation, police learned on Jan. 11, the woman was charged with criminal harassment and released with conditions to not be within 100 metres of the victim's home or business and not to communicate with them. 
Yet on Thursday, about 5:40 p.m., police say the woman was observed honking the horn while slowly driving by the victim's place of business.  
A 62-year-old Wallaceburg woman was located and arrested. She was charged with criminal harassment and two counts of failing to comply with an undertaking.