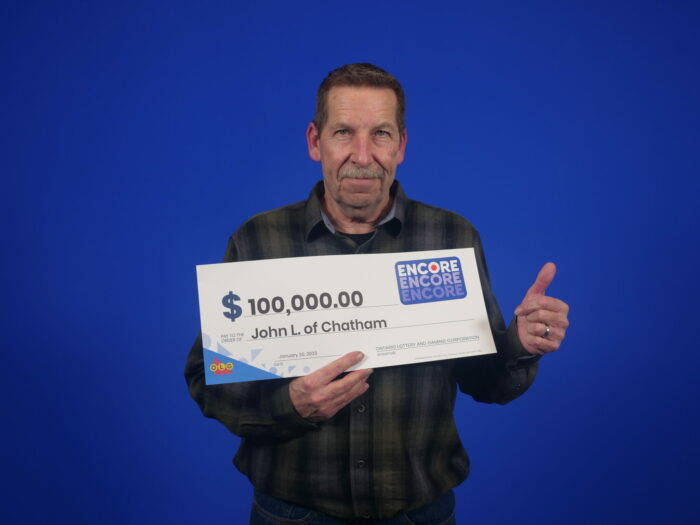 A Chatham man is $100,000 wealthier following a recent win through the Ontario Lottery Corporation.
John Lauzon, 62, won when he played Encore as part of the Lotto Max Dec. 6 draw, matching the last six of seven Encore numbers in exact order.
Lauzon, who works in manufacturing, said this is his first big win. 
"I've been playing the lottery weekly since I turned 18," he said in a media release. "My wife checked my ticket and at first she said 'Wow, you won $1,000!' and then she said 'Wait, you won '$10,000!' When I looked and counted all the zeroes, I realized I actually won $100,000."
The emotional reaction hit immediately.
 "I thought to myself, 'Wow, that's a lot of money!' I had tears in my eyes. I felt so blessed and lucky," Lauzon said.
He plans to purchase a custom-made shed, complete some home renovations and invest the rest of his win for retirement.
The winning ticket was purchased at Petro Canada on Park Avenue in Chatham.