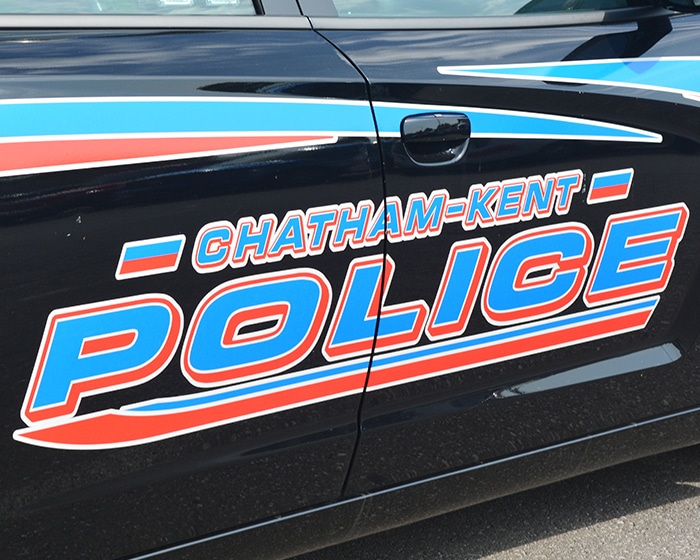 Man threatens parents at knifepoint
Chatham-Kent police officers were called to a location on Indian Creek Road West in Chatham for a disturbance on Tuesday at 2:33 p.m.
When police arrived, they learned that a man had physically assaulted both of his parents and was asked to leave. Upon this request, the man pulled out a knife and threatened his parents with it, police say.
Officers found the man in the driveway. He was arrested and transported to police headquarters.
A 21-year-old Chatham man was charged with uttering threats, assault, and possession of a weapon for a dangerous purpose.
B&E arrest
In the early morning hours of Monday, Chatham-Kent police were called to Chuck's Roadhouse on Grand Avenue West in Chatham for a suspected break in and entry.
When officers arrived, they were able to determine that there was a B&E at Chuck's and Wimpy's Diner next door as well.
Police say they were able to identify the man who had broken in as he was also on an outstanding warrant for failing to comply with a probation order.
A 37-year-old man was found and arrested. He was transported to police headquarters where he was charged with B&E.