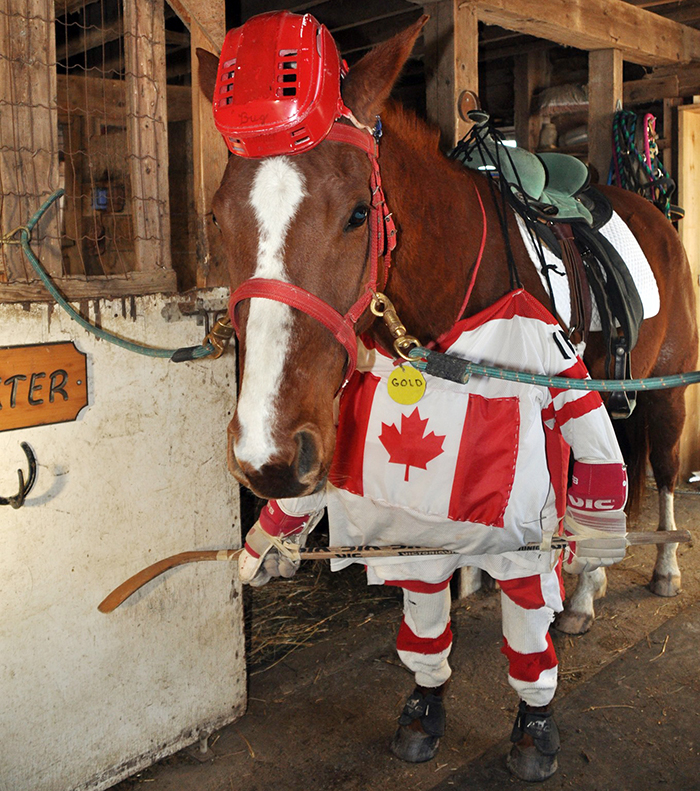 It was a real "hoof biter" for Dexter as he watched Canada win the gold medal over Czechia in the World Juniors last week.
The 3-2 overtime victory was cause for celebration for the Tupperville area fellow, who is a great grandson of the famous Northern Dancer.
Dexter, also known as Bears Northern Spark, is "coached" by his owner, Dawne Mudford.