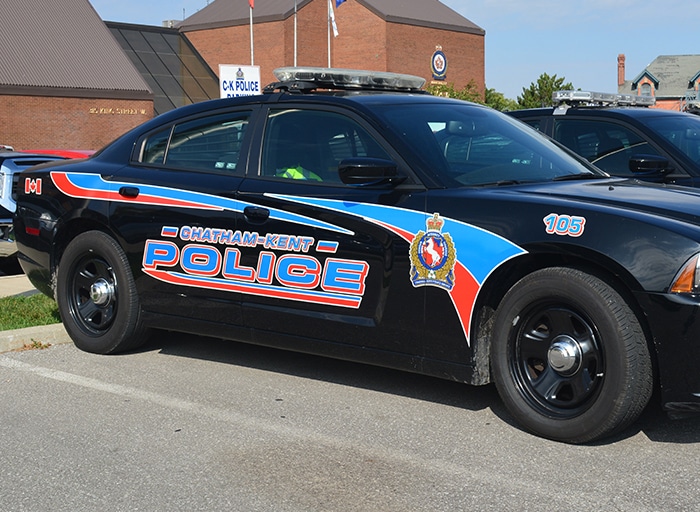 'Burg man faces slew of charges
A domestic disturbance call Sunday morning has led to a number of charges against a Wallaceburg man.
Chatham-Kent police received a call shortly before 7 a.m. about an incident on Water Street in Wallaceburg.
Police say a man and a woman were arguing, but it escalated and the man struck the woman in the jaw.
Officers were able to pull up other incidents that resulted in the woman being injured.
A 59-year-old Wallaceburg man is charged with assault, two counts of forcible confinement, and two counts of assault causing bodily harm.
Attempted robbery 
Police were called to a TD bank ATM on James Street in Wallaceburg for an attempted robbery on Saturday at around 2:42 p.m.
Apparently when the victim was withdrawing money from the ATM, a man had tried to rob him, which resulted in the victim and the man getting into a physical fight.
Both received minor injuries.
The suspect fled the scene and that is when the victim called the police.
When police arrived, they examined the area to try and find forensic evidence and to get a description of the man.
On Sunday, officers were able to find the man on Main Street in Wallaceburg. During the arrest, police say the man attempted to flee from officers.
He was unsuccessful and faces charges of robbery and resisting arrest.
Possession of stolen vehicle 
Monday morning shortly after midnight, police were able to conduct a traffic stop on Scane Road in Howard Township.
The officer noticed that a license plate on the vehicle was registered to another vehicle that was reported stolen from a business on Mitton Line in August of last year. When asked for a driver's license, the occupants of the vehicle did not possess a valid license.
A 31-year-old Wallaceburg woman was charged with possession of stolen property.
A 27-year-old Ridgetown man was charged with possession of stolen property, driving while suspended and using an unauthorized license plate.