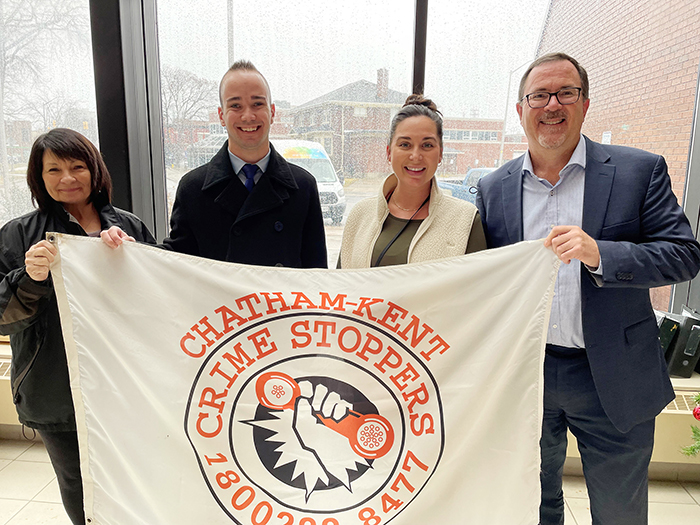 January is Crime Stoppers month and municipal officials recently hoisted the agency's flag to mark the event. 
Founded in 1987, the volunteer-run community crime prevention program is an important tool to assist police. It works by encouraging people with knowledge of crimes to call in tips anonymously. The information is then passed on to investigators and the tipster may be eligible for a reward. 
The Chatham-Kent Crime Stoppers chapter assists both the Chatham-Kent Police Service and the Chatham-Kent OPP. 
The organization relies on donations and fundraising to operate and is currently hosting its first online 50-50 draw. 
To learn more about Crime Stoppers or to submit a tip using the anonymous tool visit https://crime-stoppers.on.ca.