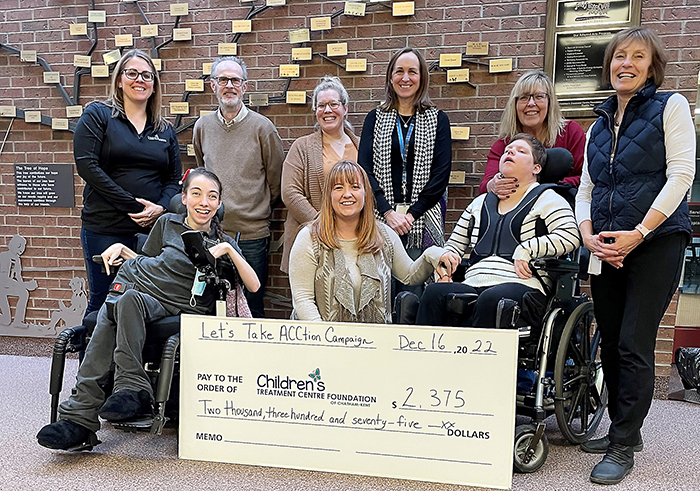 Kaitlyn Smoke is another example of how one person can make a difference.
Four years ago, Smoke began the Let's Take ACCtion challenge to raise awareness and funds for Augmentative & Alternative Communication (AAC) awareness month.
This year she, and her team of six were able to fundraise and donate $2,375 to the speech department at the Children's Treatment Centre of Chatham-Kent. Also taking part were a few students from St. Anne Catholic School in Blenheim.
During the month of October, each participant spent 24 hours without the use of verbal speech and instead using an AAC application to communicate with others. The goal of this challenge was to experience communicating with AAC in your everyday life and in your community to understand the obstacles.
AAC is something very close to Smoke, as her older sister uses AAC, and she finds it important in helping individuals have a voice.
All participants shared their experiences using an AAC device on Kaitlyn's Facebook page, "Let's Take AACtion," where community members can learn, ask questions and interact with the adventure. By reflecting before, during and after the challenge, participants are able to start gaining a better understanding and become more mindful of ways to promote inclusivity in our community for these individuals.
The campaign is also used to fundraise for the speech and language department at the Children's Treatment Centre, where many children learn and develop their abilities with AAC devices to communicate with others in their family and community.
To date, this campaign has raised more than $6,575, which helps provide services for children in our community.