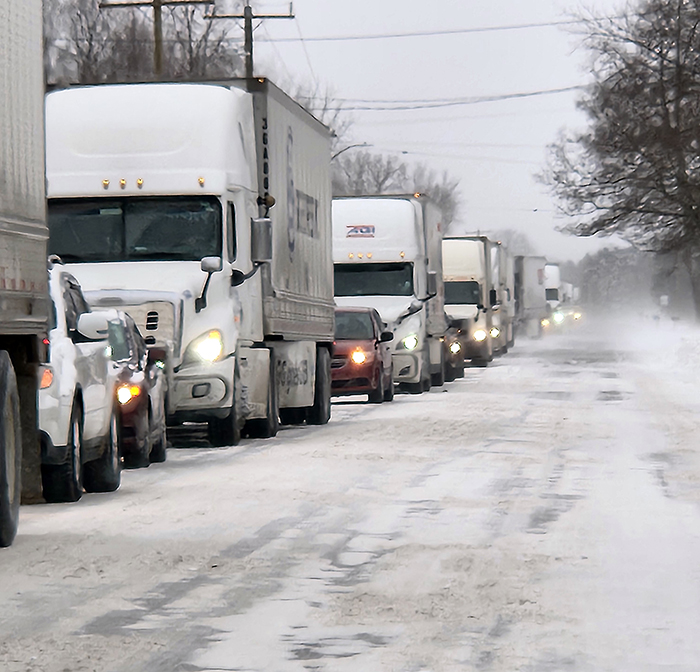 Thank you.
It really is amazing how this community can come together in the face of adversity. We've seen it time and time again.
Whether a cause needs supporting, or people need assistance, the residents of Chatham-Kent drop what they're doing and go above and beyond to assist.
The latest showcasing of this took place just before Christmas when Mother Nature delivered heavy snow and whiteout conditions, mangling travelling in much of the province, but especially here in Chatham-Kent.
Police were forced to close Highway 401 and 40 for a time due to conditions. Heck, Public Works officials had to pull the plows off the road for a time.
The terrible weather left many a person stranded. A good number of those were just passing through on the way to their Christmas destinations.
Enter the huge numbers of Good Samaritans this municipality has. If you check out the stories in this week's Chatham Voice, you'll get a smattering of details on some of the heroics.
When Detroit's Hailey Slovik got stuck on Bloomfield Road, in an unfamiliar city, our people were there. Residents Jessie and Chantel welcomed Hailey to their home for the night. They even bought her a train ticket the next morning to get her to her boyfriend and his family in Toronto (she paid them back).
When an unfamiliar woman knocked on the door of Denny and Sandy Vervaet's home in South Kent, the Vervaets and their young children not only provided her shelter for the night, but they opened up their home to three cars' worth of family members.
As the blowing snow shut down Hwy. 40 just north of Chatham, St. Clair Street from Maryknoll Road to Pioneer Line became a parking lot. Shoppers already out to places such as Walmart had nowhere to go.
Judy Legasse, store manager, and her staff opened the doors to play host to about 50 people.
They pulled out air mattresses and food to accommodate.
These are but three stories. We are sure there are dozens, if not hundreds, of similar efforts of support.
That is how the people of Chatham-Kent react in a time of need.
And that, dear readers, is why this municipality is such an awesome place in which to live.