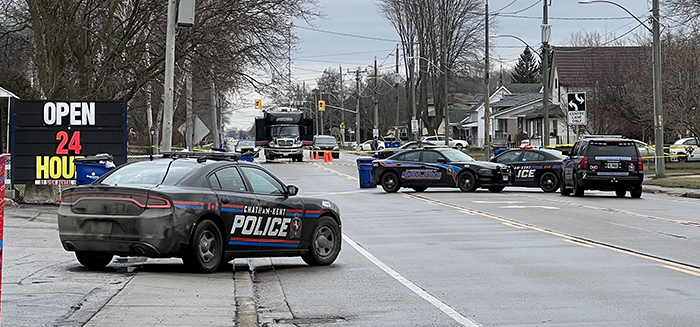 A 42-year-old man has been seriously injured in Wallaceburg following a shooting on Murray Street.
Chatham-Kent police report the victim was shot following an altercation with a suspect, or suspects, around 7 a.m. Friday morning. He was transported to the Chatham-Kent Health Alliance for treatment, however, his condition is unknown at this time.
Members of the Major Crime Unit are asking for the public's help and anyone with video surveillance in the areas of Murray Street, Wallace Street and Earl Street are asked to contact police.
Police say this is an isolated incident and there is no concern for public safety.
Anyone with information is asked to contact Const. Shawn Tremblay at shawnt@chatham-kent.ca or 519-436-6600 ext. 618.