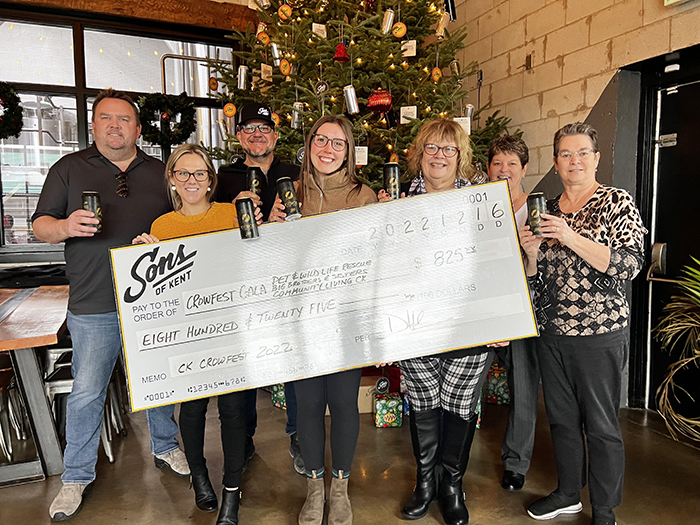 Organizers of the Crowfest gala were busy recently distributing finds to a trio of local non-profit groups.
Held in October as part of Crowfest weekend, the gala featured a silent auction and mystery bags. Proceeds from the sales from each netted Pet and Wildlife Rescue (PAWR), Community Living Chatham-Kent, and Big Brothers Big Sisters Chatham-Kent $1,500 per organization.
As well, Sons of Kent brewed a special commemorative beer for Crowfest. Nevermore, a black lager, was premiered at the Crowfest Gala, and proceeds from sale were divided among the three charities.