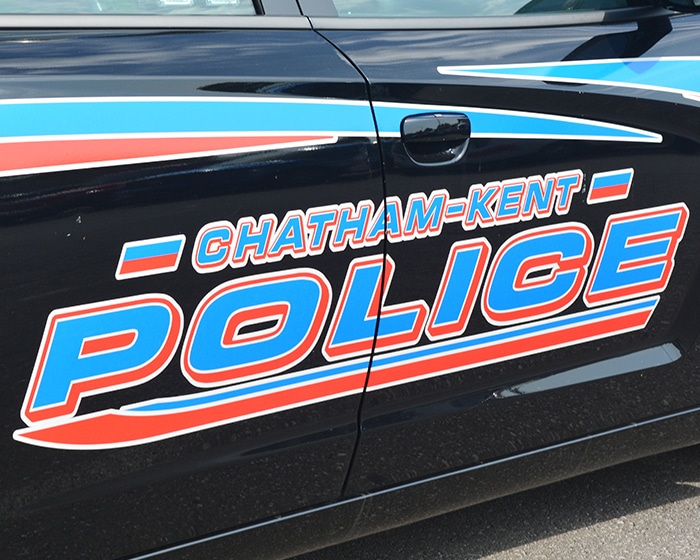 Assault, obstruction
A Toronto man faces numerous charges following a domestic disturbance call Thursday shortly before noon.
Police responded to a call on Fifth Street in Chatham. When the officers arrived, they saw a man exiting the building. Police requested his identity and the man refused.
During the investigation, police learned that a man and women were in a verbal argument. The argument escalated and ended with the man pinning the woman to the floor and assaulting her, which caused her face and head injuries.
A 25-year-old Toronto man was arrested and charged with obstructing a police officer, assault, and two counts of assault causing bodily harm.
B&E in Wallaceburg 
A woman was arrested Thursday morning for a break-in on Murray Street in Wallaceburg.
After Chatham-Kent police were called, they were able to learn that a woman had placed a ladder at the side of a multi-unit building to an empty unit room on a higher floor.
Police found the woman inside. A search revealed what officers believe to be fentanyl.
A 25-year-old woman was brought to police headquarters where she was charged with B&E and possessing a controlled substance.
Breach of probation 
On Thursday afternoon, police were called to Elgin Street in Wallaceburg to investigate suspicious activity.
Upon arrival, police were able to locate a man in the area. Apparently, the man was wanted on an outstanding warrant for not following a curfew condition of his probation order.
A 31-year-old Wallaceburg man was arrested and transported back to police headquarters where he was held pending a bail hearing.