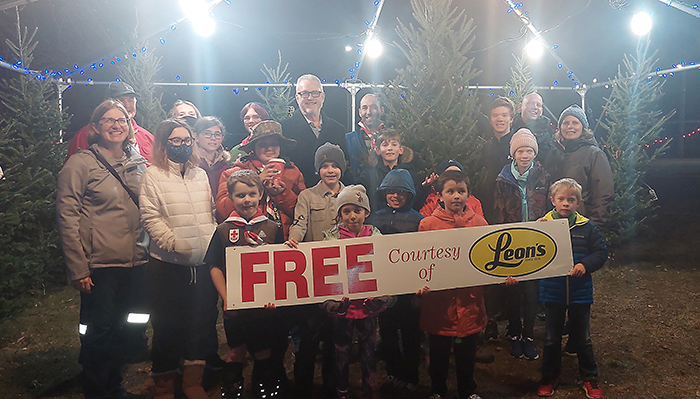 Ken and Sean Edwards, owners of Leon's, are once again donating Christmas trees to families in need from the Chatham area at the Scouts' Tree lot on St Clair Street.
"We are always happy to be a part of this fundraiser, it is a win-win for us. We can support youth in the community and help families that need assistance have a happy Christmas by donating these great trees," said Ken Edwards.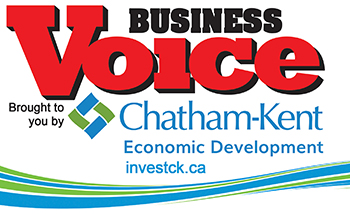 The Chatham 19th Scouts have for years sold Christmas trees at their location on St. Clair Street just north of Oxley Drive.
Scout leaders and their charges also volunteer with seniors, picking up litter along the riverbank and planting trees every spring.
It takes two to save
TekSavvy is offering a buddy program just in time for Christmas.
If you're a TekSavvy Internet customer and sign up a friend or family member, you and the pal will get $10 off your bills for the next 12 months. That's a $120 savings each.
"Every day, TekSavvy continues to push for fair prices and better Internet, taking on the big guys so our customers don't have to," said Pierre Aube, TekSavvy's chief operating officer.
TekSavvy's holiday campaign runs until Jan. 31.
Tea Time
Mrs. Bell's Tea Room held its grand opening recently.
Located at 11 Third St., across from the police station, the shop opened in late September. Its owner, Wanda Bell, said she's experienced a steady increase in customers at the unique and charming tea room.
She explained that she has several mentors in business and was advised to work out the kinks before holding the grand opening.
"The time is right and I hope many new people will learn about this gem for slowing down, relaxing and connecting with their friends and family," she said.
The Tea Room is open Wednesday to Saturday, 11 a.m. to 4 p.m., and features several blends of tea, as well as other hot beverages, scones, and the experience of afternoon tea, which consists of finger sandwiches, scones with clotted cream and jam, and tasty desserts, all served on vintage china.
AgMedica growing its market
AgMedica Bioscience Inc. has been granted EU GMP certification (European Union Good Manufacturing Practices) for cannabis extracts, produced in its pharma-grade indoor grow facility located in Chatham.
EU GMP certification is the highest recognition available to companies in the pharmaceutical business.
This certification is an essential piece needed to export EU GMP certificated pharmaceutical grade medical cannabis to importers and distributors in international markets that require EU GMP certification, allowing for global expansion.
AgMedica is one of only a few fully indoor grow facilities in Canada that have achieved this level of certification.
Business Voice is a bi-monthly column in The Chatham Voice that highlights some of the achievements made and efforts underway in Chatham-Kent's business community. Send your information to bruce@chathamvoice.com.