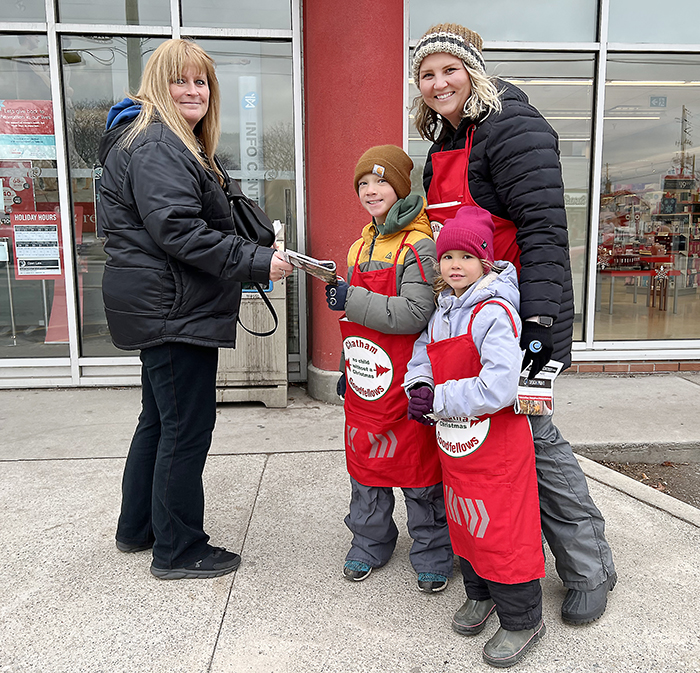 The Chatham Goodfellows Street Sales campaign was in full swing last week at various locations, collecting donations for the Christmas hamper program. Here, Colleen Tracy of Chatham offers a donation to Goodfellows volunteers Spencer, Brianna and Kelly Ladd.
The two-day effort landed the Goodfellows nearly $27,500 in funds raised. That was down slightly from 2021. Organizers say if you would like to donate, you can still do so via E-transfer to donate@chathamgoodfellows.ca
Below, Santa Bill with Brice Crow enjoy their time outside Giant Tiger.