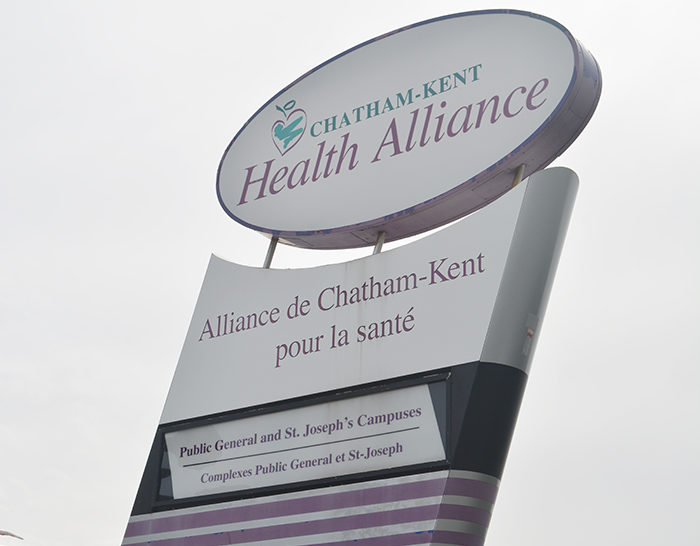 The Chatham-Kent Health Alliance (CKHA) earned top marks from Accreditation Canada recently.
Lori Marshall, president and CEO of CKHA, said they received Accreditation with Exemplary Standing, the highest possible designation for an accredited organization.
Accreditation Canada is a not-for-profit organization aligned with the International Society for Quality in Health Care. It provides health-care organizations with an external peer review process to assess and improve their services based on standards of health-care excellence.
Accreditation is one of the best assurances to communities that its hospitals are achieving safety and quality. It is a voluntary process to assess and benchmark the quality of services with patient safety as the cornerstone of the accreditation process.
Marshall said an onsite survey took place at CKHA in the last week of October. The results came back Nov. 25.
"We were so pleased and so proud," Marshall said. "A huge congratulations to staff, members of the hospital board and patient advisors."
"Receiving 'Exemplary Standing' affirms CKHA's dedication to providing safe, high-quality care in line with Canadian best practice guidelines," Marshall added. "The Accreditation process helps health-care organizations improve on various levels, including quality and safety, communication and collaboration, leading practices and accountability. I'm proud of our entire team for their outstanding work and dedication to the provision of best practice care."