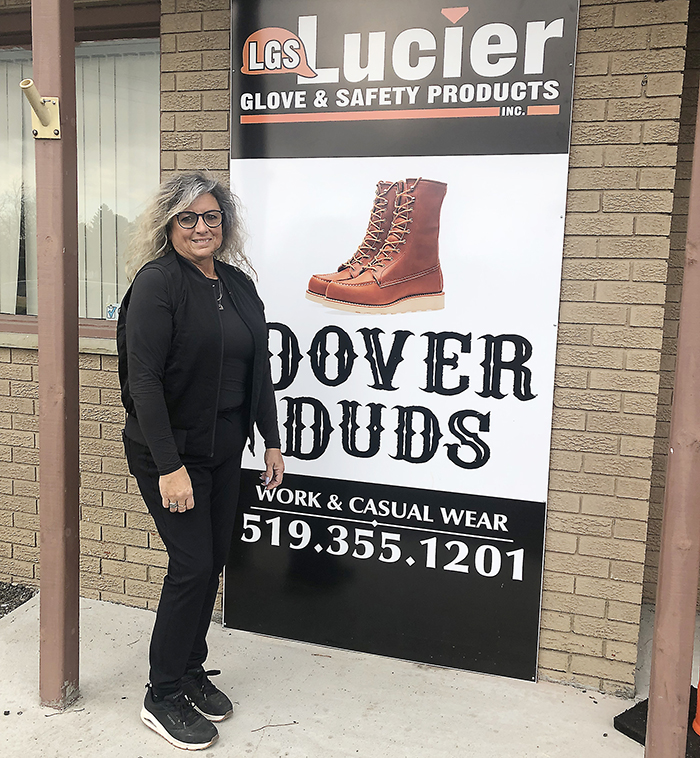 Dover Duds, carriers of outdoor workwear clothing, boots and shoes, has changed locations.
For years, the shop had been on Bear Line Road. It is now on Highway 40, or rather St. Clair Road, with a street address of 25442 St. Clair Rd.
But the easiest way to mark where they're located is the store is across the road from Hidden Hills Golf & Country Club (formerly Countryview).
Dover Duds carries the finest in outdoor workwear clothing, boots and shoes.
Hours are Monday to Friday from 8 a.m. to 5 p.m. and Saturdays from 9 a.m. to 2 p.m.
Bond with a steed
TJ Stables has a special offer for a Christmas giving idea for the horse lover, the Two-Hour Horse Connection.
Get to know a horse by grooming, preparing for a lesson/assessment and follow that up with a one-hour trail ride or arena ride (on site) weather permitting.
TJ Stables is open year round.
This offer is regularly valued at $130, but for the Christmas gifting, TJ's is offering it at $50 off, for $80.
TJ Stables is located at 837 Gregory Dr. E. in Chatham.
Support for FreeHelpCK
Chatham New Life Thrift store has handed FreeHelpCK a big boost.
The store donated a percentage of its monthly sales in September for a grand total of $3,130.
The latest financial gift from New Life one of many made by the store since it opened in June 2020.
According to New Life Thrift Store board member George Flikweert, the store has now donated more than $70,000 to local registered charities in Chatham-Kent.
FreeHelpCK has a number of fundraising options in place. For more information visit the website.
Business Voice is a bi-monthly column in The Chatham Voice that highlights some of the achievements made and efforts underway in Chatham-Kent's business community. Send your information to bruce@chathamvoice.com.