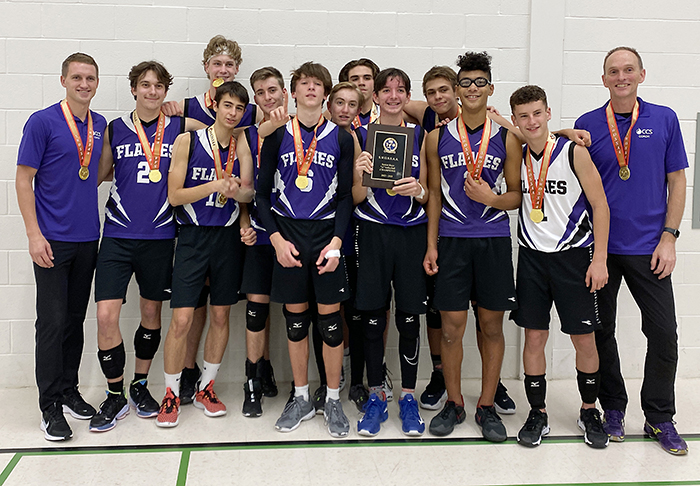 The Chatham Christian School Flames show off their hardware after sweeping Lajeunesse Nov. 14 to win SWOSSA.
After falling behind 14-5 in the first game, they rallied to win 25-23, and then took the next two games 25-9 and 25-15.
They are, from left, assistant coach Mark Wiersma, Brian Klassen, Calvin VanKesteren, Nicola Tamma, JT Scott, Dylan Kloostra, Braden Luth, Caleb Sloan, Zach Hoogstad, Josh Douma, Jerry Zomerman, Oliver Shepherd, and coach Richard Koomans.
The team reached SWOSSA by defeating Ecole Secondaire Pain Court a week prior at the LKSSAA finals.
They next play in Sudbury, vying for the A OFSAA title.