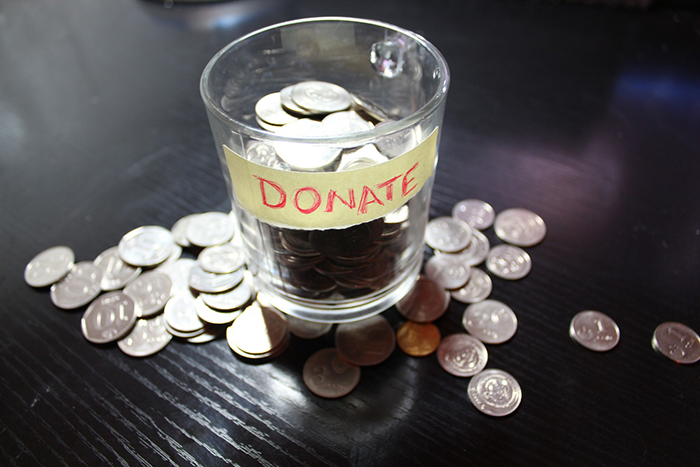 Mother Teresa once coined the phrase, "Give until it hurts." Well, perhaps we should all give until it feels good.
The need is strong across Chatham-Kent, and you can pick your charities of choice, as many are in need.
At this time of the year, local food banks seek donations to help fill their shelves with non-perishables and personal hygiene items, other operations are moving full-support-steam ahead to deliver assistance to others, and homelessness is a growing concern.
Everywhere you turn, you can see an organization that could benefit from your assistance in helping others in our community.
Analysis paralysis is a real possibility for people wondering where they can donate.
We're here to say there is no bad option.
The Gift rolled through the municipality, picking up donations of food and toys for those in need. This group is not affiliated with other organizations, but distributes food and toys for the holiday season where they see a perceived need.
The Chatham Goodfellows ramp up their fundraising efforts Nov. 28 with the annual Porchlight Campaign. Leave your light on to ask a volunteer to stop by and accept your donation. Or visit chathamgoodfellows.ca to donate online.
The Salvation Army and Outreach for Hunger are two of the local food bank organizations in our municipality. They are always in need of assistance, be it monetary or in actual food and supply donations. Foods rich in protein are always desired.
As for monetary donations, these folks peruse the grocery store flyers in an effort to stretch every dollar they receive.
Local churches have breakfast, lunch or dinner programs. They too can benefit from your donations.
Area service clubs have many programs in place to help in many ways, including in assisting women and children.
R.O.C.K. Missions volunteers deliver food and check on the wellbeing of our homeless on a regular basis.
These are but a few of the worthy organizations that could benefit from your support. The question, if you have the means, is not "Should you give," but rather "To whom?" Do your homework and see what group best fits your ideals. You won't be disappointed.