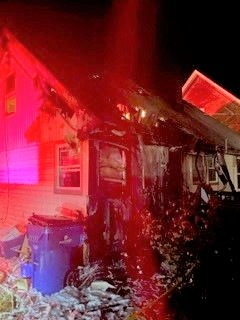 A Wheatley home was heavily damaged by fire overnight, but no one was injured.
Chatham-Kent fire officials say they were called shortly after 1 a.m. to 40 Elm St. for the report of a structure fire. Crews from Wheatley arrived to see smoke and flames emanating from the rear of the building.
They put in a call for assistance to Tilbury, and the combined effort quickly doused the flames, but not before the building suffered an estimated $175,000 damage.
Fire officials say the cause is still under investigation and they credit working smoke alarms for alerting the occupant to the fire.