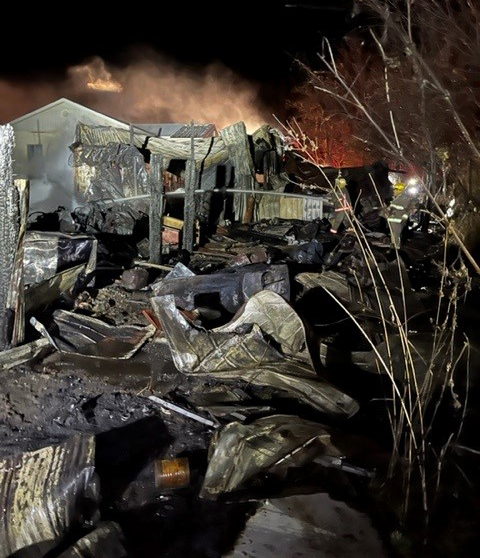 Chatham-Kent Fire officials say they don't know the cause of a $300,000 fire on Longwoods Road early this morning.
Crews from Thamesville, Bothwell and Orford stations responded about 1 a.m. to 15018 Longwoods Rd. for a pole shed fire.
Fire officials say crews quickly got the fire under control, limiting any further exposures, but not before it ravaged the shed and its contents.
There were no injuries.