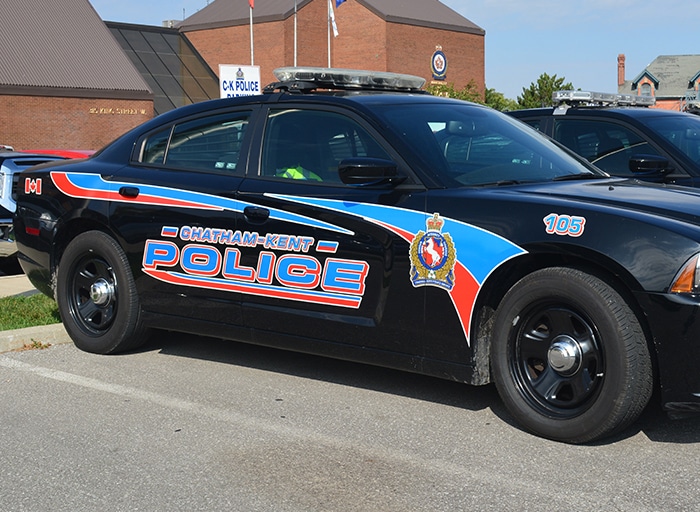 Warrant arrest
Hanging out in the wrong spot ultimately led to a Chatham-Kent man getting busted Sunday morning.
Police got a call about 10:20 a.m. to a report of suspicious activity on McNaughton Avenue West.
Officer arrived and located a man. It turns out the man was wanted on an outstanding warrant for failing to attend court.
A 32-year-old Chatham-Kent man was arrested and released with a future court date. Will he skip out on that date as well? Stay tuned.
Crash leads to impaired charge
Shortly before 6 p.m. Sunday, police responded to a single motor vehicle collision on McNaughton Avenue West in Chatham.
Through investigation, officers believed the man was driving his vehicle while under the influence of alcohol, and he was arrested. The man was transported to police headquarters for further breath tests.
A 44-year-old Chatham man is charged with a blood alcohol concentration exceeding the legal limit.
Police seek public's assistance
On Saturday, between midnight and 8 a.m., someone stole a blue 2012 Hyundai Accent from an Albert Street home in Wallaceburg.
The vehicle was last seen bearing Ontario license plate #CJYJ746.
Anyone with information is asked to contact Acting Sgt. Jayme O'Reilly at jaymeo@chatham-kent.ca or 519-436-6600. Anonymous callers may call Crime Stoppers at 1-800-222-TIPS (8477) and may be eligible for a cash reward.