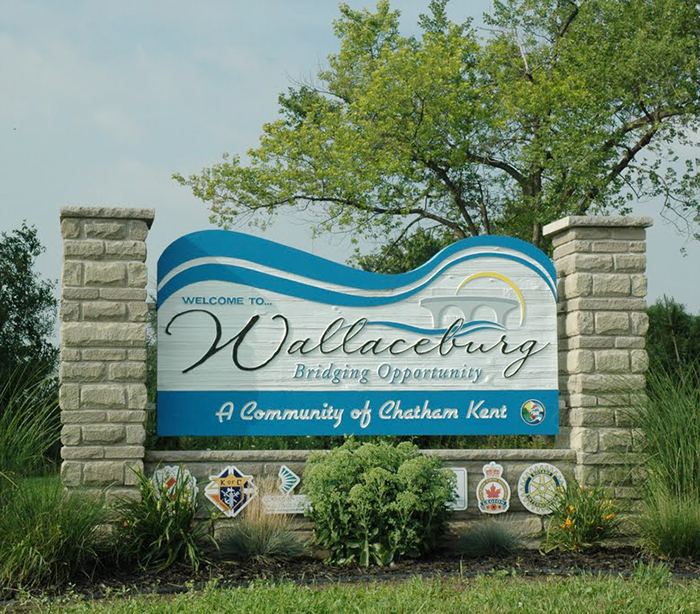 By Pam Wright
Local Journalism Initiative Reporter
A new subdivision on a long-vacant parcel of land in Wallaceburg is in the works.
Trident Builders, a private development company, is proposing a multi-unit residential build on the site of the former W.T. Laing Public School.
Located close to downtown and to Wallaceburg's high school, pool and arena, the site will eventually include 56 individual units if approvals move forward.
According to David French, a planner with Storey Samways Planning – the firm representing Trident – the developer hopes to start the project by constructing four townhouse dwellings on the north side of property on Elgin Street. The initial build will contain 24 rental units. 
Originally, the company planned to begin by building 16 semi-detached units with 32 dwelling units and with 11 dwellings, with 22 fronting on Elizabeth Street, and five other structures with 10 units fronting on Lisgar Street.
However, French said the plan has been altered as infrastructure upgrades, including sanitary sewers and water lines, need to be completed in order to proceed with the Elizabeth Street portion.
"The order of the development is up to the developer and to be confirmed," French said recently. "But it's anticipated the townhouse development on Elgin will go first as there are no infrastructure upgrades required to service that portion."
Wallaceburg Coun. Aaron Hall said a new subdivision for Wallaceburg is "incredibly exciting news" and will provide some badly needed housing inventory for the town.
"It doesn't solve the whole problem, but it's a great start," Hall said, adding it's a chance for Wallaceburg to catch some of the wave of growth that's swept across Chatham-Kent.
"It's great news and it bodes well for the future," he said.
Around 30 residents attended a public information session put on by Trident last week regarding the proposed development, which will see a mix of rental units and sole home ownership. The matter is expected to go before a Chatham-Kent council planning session for approval regarding necessary zoning and draft plan changes in late November.
The required infrastructure work that's needed likely won't be completed until 2024 and will depend on municipal budgets and allocations, with a shared cost to the developer.